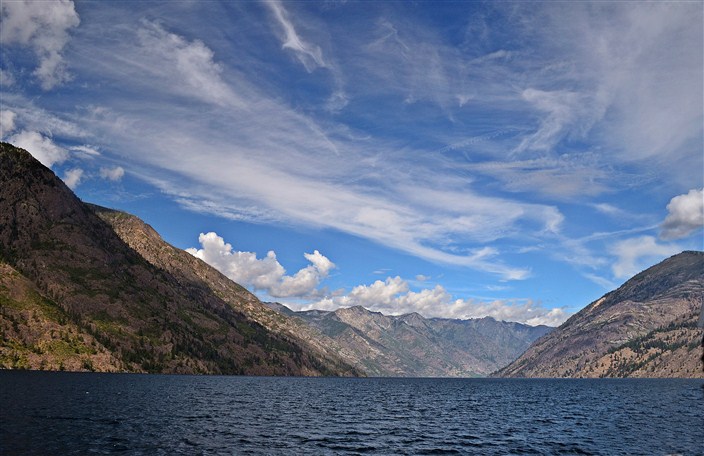 (Beautiful Lake Chelan)
Situated in the heart of the North Cascade mountain range in Washington state lies Lake Chelan, the third deepest freshwater lake in North America, bottoming out at a depth of 1,486 feet (453 neters). Only Crater Lake in Oregon, at a depth of 1,949 feet (594 meters), and Lake Tahoe, 1,645 feet (501 meters) are deeper. This is all the more remarkable when you consider that at its widest point, Lake Chelan is only about two miles across, while at its narrowest spot, near Wapato Point, it is a mere quarter mile wide. Taking into account its length of 50.5 miles, however, you begin to understand even without benefit of a map the slender, sinuous nature of Lake Chelan.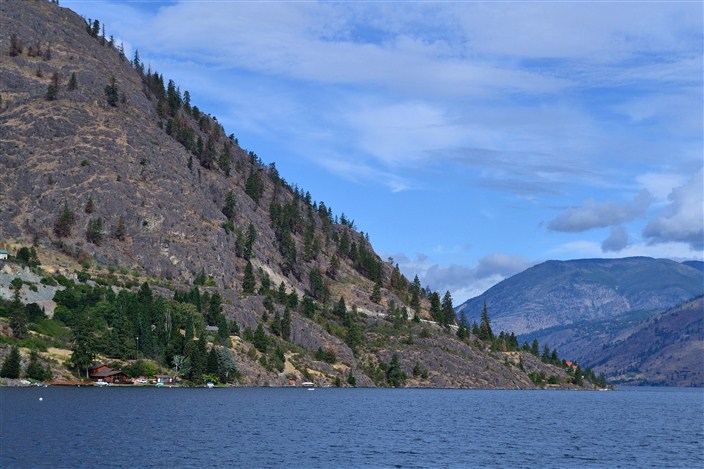 (Steep hillsides, not a lot of beaches)
Classified as a fjord type of lake, it requires only one viewing to see why. Towering, forested cliffs plunge dramatically into the crystal clear blue waters of the lake for much of its length, more so the farther north you travel. Only at the southern end of the lake, near the town of Chelan, is the surrounding topography given to more gentle, rolling hills.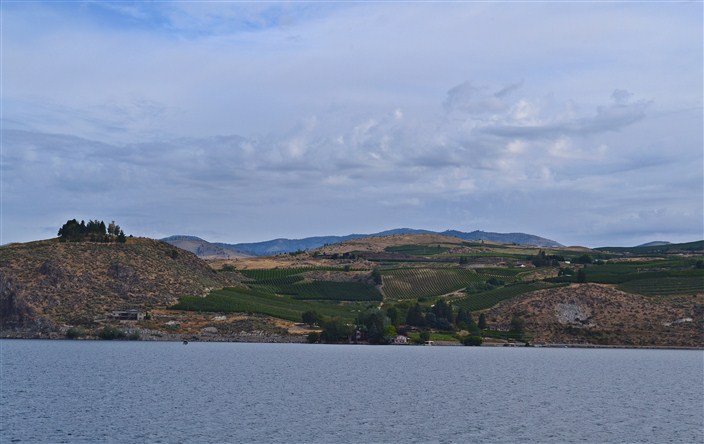 (Rolling hills near the town of Chelan)