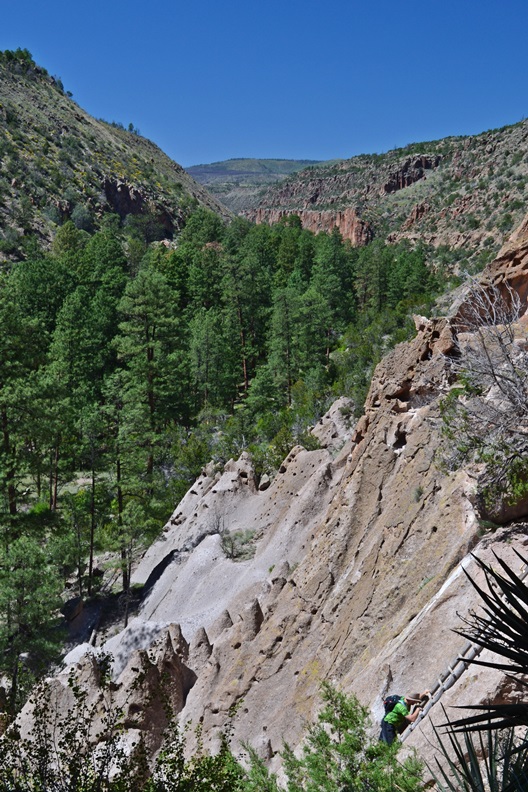 (View of Frijoles Canyon from Alcove House)
When you are in the Santa Fe-Taos-Northern New Mexico region, there are a myriad of interesting things to do and see competing for your time and attention. One you may never have heard of but which I would highly recommend is Bandelier National Monument. Located about 30 miles west of Santa Fe, Bandelier is one of the premiere ancient Native American dwelling sites in the southwestern U.S.A. Ancestral Pueblo Indians inhabited the area from approximately 1150 to 1550. After this date the evidence indicates they moved on closer to the Rio Grande.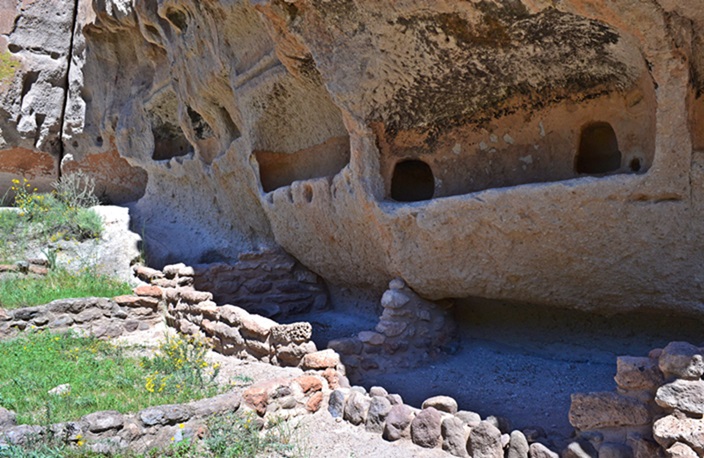 (Cliff dwellings along the Main Loop Trail)
The Monument covers 50 square miles of the Pajarito Plateau in the Jemez Mountains. Over 70% of the Monument is wilderness, with more than 70 miles of hiking trails and a one mile-plus elevation change from highest to lowest point. The Bandelier Visitor Center and heart of the Monument is located in Frijoles Canyon, not too far from the town of Los Alamos. Yes, that Los Alamos, birthplace of the atomic bomb. But long, long before scientists converged in New Mexico to split the atom, there were Native Americans living and dying in this very same region for centuries. Bandelier protects those Ancestral Pueblo archeological sites, along with a diverse and scenic landscape, and the country's largest National Park Service Civilian Conservation Corps National Landmark District.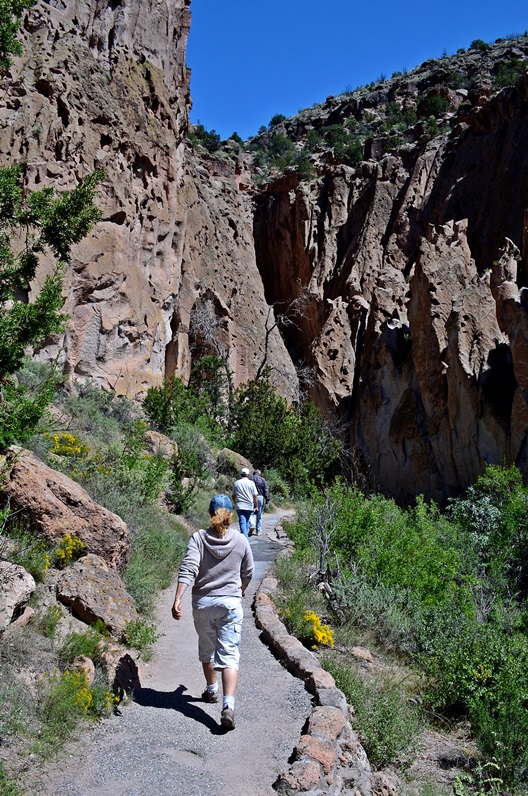 (Hiking the Main Trail)
Continue reading "Road Trip 2016 – Bandelier National Monument" →