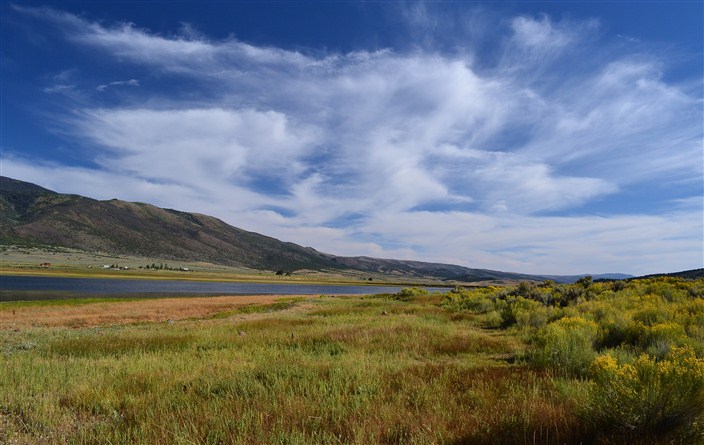 (Koosharem Reservoir in southern Utah)
It's that time of year again here at Prohltravel: time to load up the car, fill up the gas tank, grab the road maps and hit the highway for USA Road Trip, 2016 Edition! This time we're heading south, destination New Mexico, Arizona and, of course, a whole lot of points inbetween. So buckle up and come along for the ride…well, metaphorically speaking, anyway. The Civic's kinda full with the two of us and all our assorted gear. That's one of the advantages of road trips over airline travel. When we're flying, every item is heavily scrutinized. If it's not essential, we leave it behind. When driving, pretty much anything that might come in handy, we throw it in the trunk or the back seat somewhere. This way I don't have to feel bad about not picking up hitchhikers, so that's a plus. Sorry, dude, no room.
Why the Southwest? Well, we're always looking for new horizons and roads not traveled before and New Mexico fit the bill this time. As for Arizona, though I'd been to the Grand Canyon once twenty or so years ago, my wife had never seen it and if there's one quintessential American destination, it has to be the Grand Canyon. I read up on New Mexico and it sounded intriguing, Land of Enchantment and all that, so we hit the road.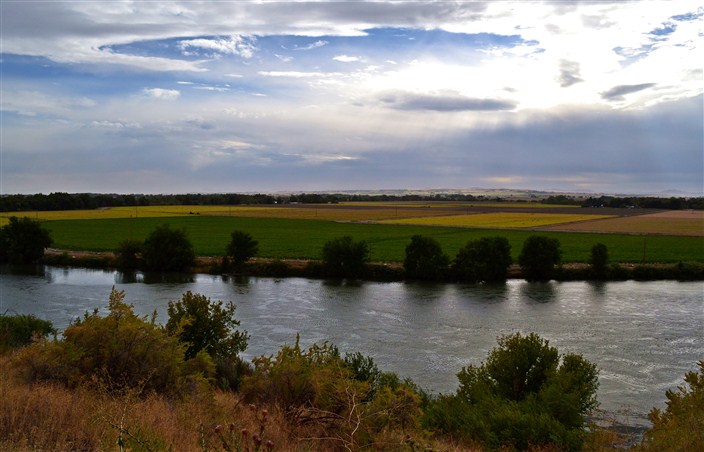 (This is the best thing we saw the entire first day – Snake River at the Oregon-Idaho border)