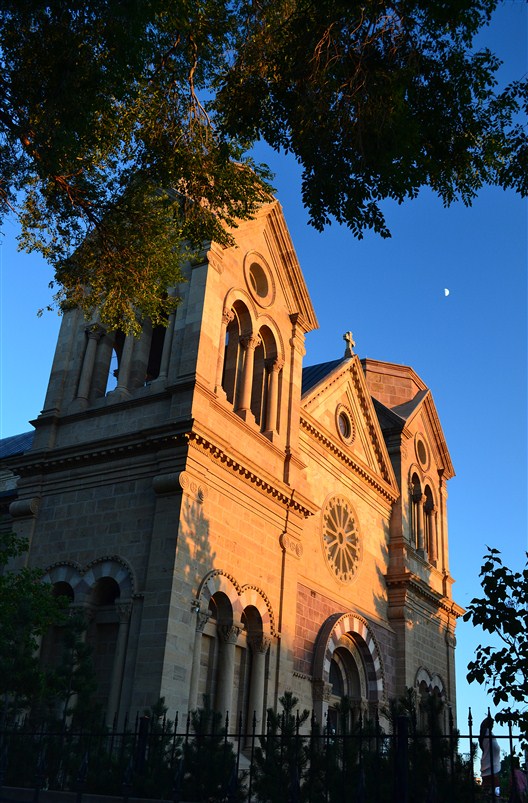 (The Cathedral of St. Francis of Assisi, in Santa Fe, New Mexico)
Day 4 we hit the road at 8:30 a.m. and by 9:30 we were smack in the middle of Santa Fe, the state capital of New Mexico. Santa Fe probably boasts as long, colorful, and fascinating a history as any city in the USA, and it's a place you can't fully appreciate without knowing at least a little of that history.
The city of Santa Fe was founded by Spanish colonists in 1610. It's the oldest state capital city in the United States and the oldest city in New Mexico. It was a provincial capital under Spanish rule until the Mexicans gained their independence in 1810, when it then became the seat of the territory of Santa Fe de Nuevo México. Next came the Texans who had seceded from Mexico in 1836 and claimed Santa Fe and surrounding territory as part of western Texas along the Rio Grande. When in 1846, the United States declared war on Mexico, General Stephen W. Kearny led 1,700 soldiers into Santa Fe to claim it and the whole New Mexico Territory for the United States. By 1848 the U.S. had officially gained New Mexico by terms of the Treaty of Guadalupe Hidalgo. Santa Fe then became the capital of New Mexico territory prior to it's statehood in 1912.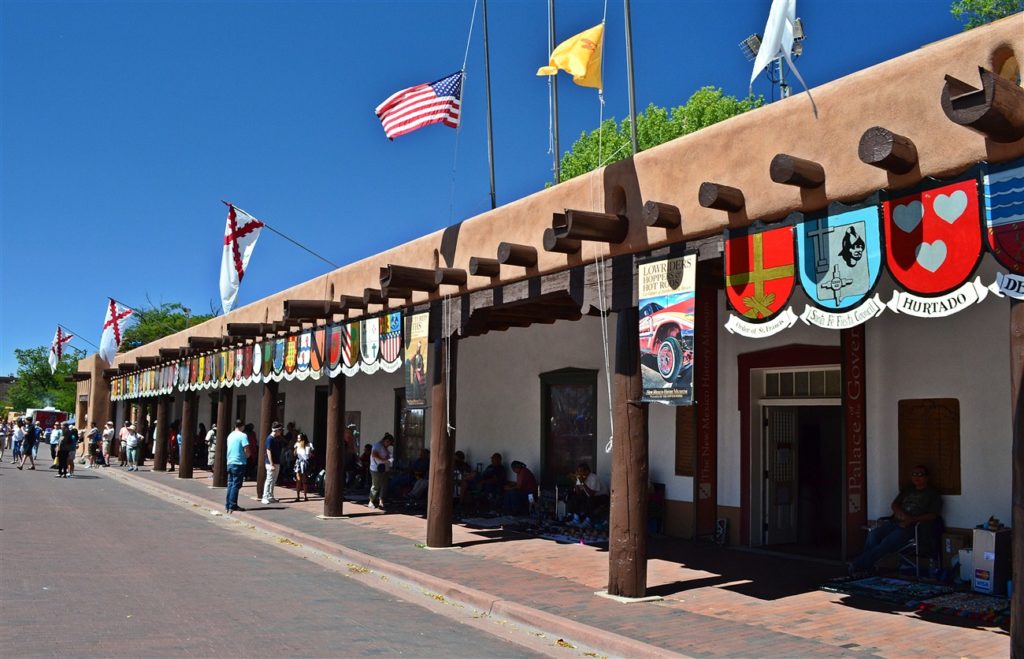 (The Palace of the Governors, Santa Fe)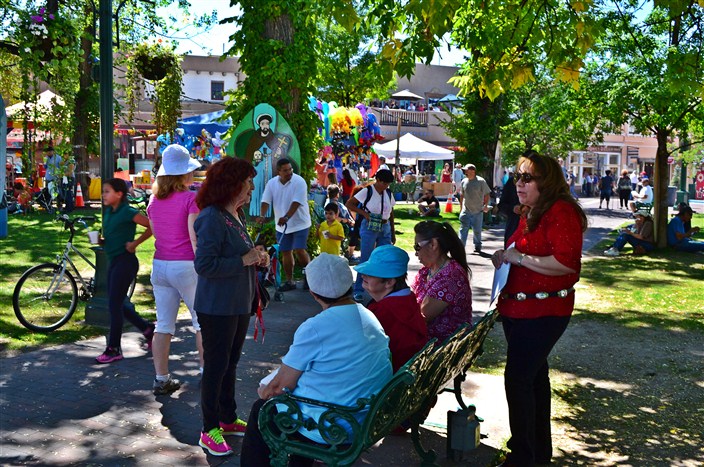 (It's a colorful crowd in the plaza)
Continue reading "Road Trip – 2016 Santa Fe and Taos, New Mexico" →