| | | | |
| --- | --- | --- | --- |
| Road Trip 2014 Part 3: Theodore Roosevelt National Park | | | |
Written by Greg Prohl
Wednesday, 08 October 2014 07:00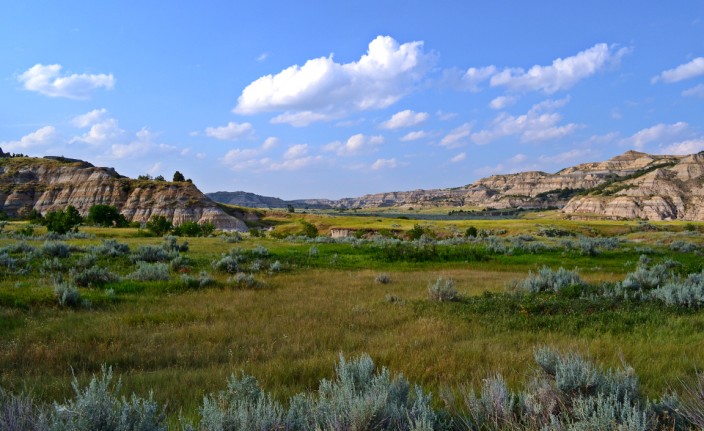 (Inside the North Unit of Theodore Roosevelt National Park (TRNP))
The American West is such a vast, sprawling expanse of land encompassing so many diverse geographical regions that I think anyone who has seen most of it would be hard pressed to designate any one place as their favorite. I find myself facing much the same dilemma when someone asks me to name my favorite national park. Sometimes I think the answer would be whatever one I happen to be in right now, or have most recently visited. Maybe that's a glib answer but it often feels like the truth.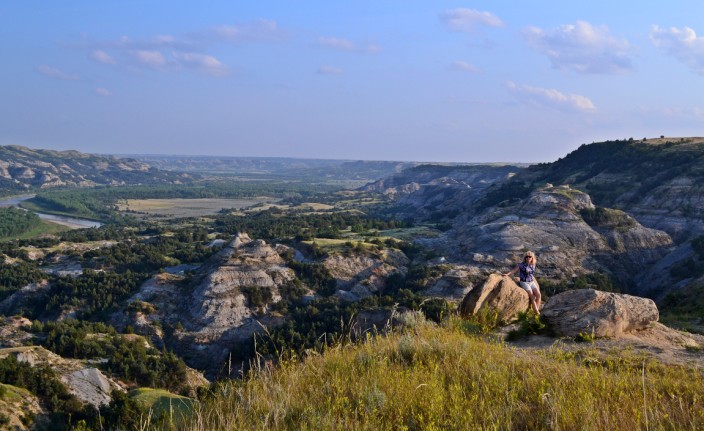 (Oxbow Overlook of Little Missouri River)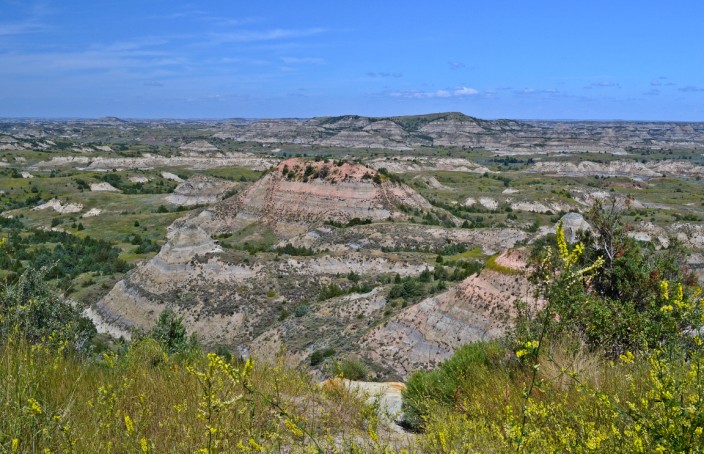 (Painted Canyon, South Unit)
| | | | |
| --- | --- | --- | --- |
| Road Trip 2014 Part Two: Devils Tower | | | |
Written by Greg Prohl
Tuesday, 16 September 2014 10:35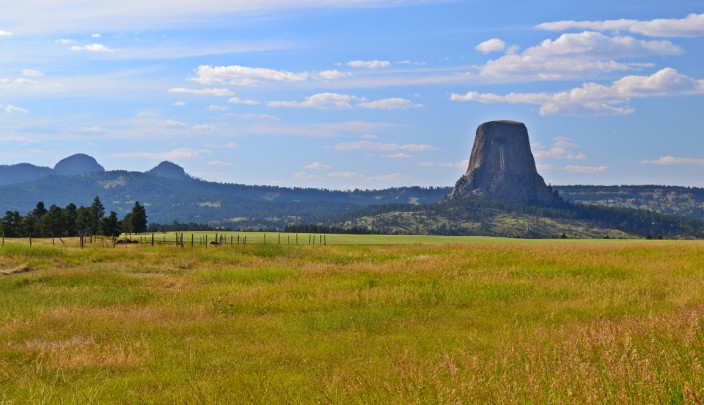 (Approaching Devils Tower from the south)
Devils Tower was the first declared National Monument, being so designated by Theodore Roosevelt on September 24, 1906. Technically it's an igneous intrusion of rock formed millions of years ago. Despite lots of attention and studies throughout the years, geologists still can't completely agree on exactly how it was formed or whether it's a volcanic remnant or not. To your average non-geologist layman, none of this really matters too much. Devils Tower is just a cool looking gigantic pile of greenish-gray columnar rock.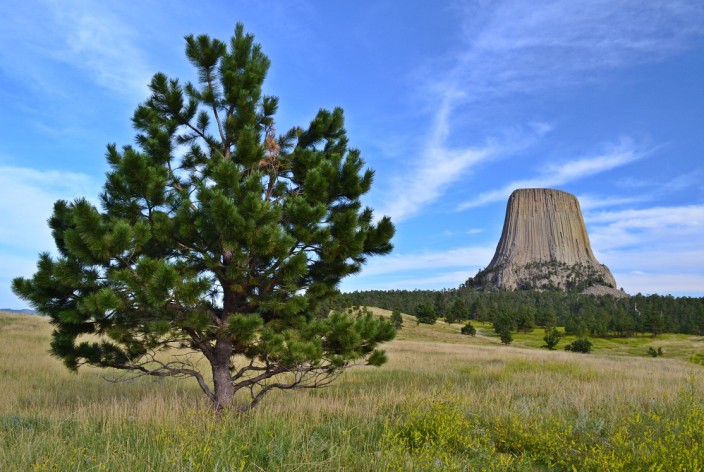 (Getting closer)
Devils Tower dominates the local landscape as it erupts some 1,200 feet above the surrounding plains of northeast Wyoming, and can be seen as a small bump on the horizon from as far as forty miles away. The name Devils Tower originated in 1875 during an expedition led by Col. Richard Irving Dodge when someone misinterpreted the Indian name to mean Bad God's Tower, which then became Devil's Tower. The tower was a sacred place for many of the Plains Indian tribes including the Lakota, Cheyenne, Crow, Shoshone, Kiowa and more, and each of them had their own name for it. Strangely enough, all of the Indian names involved bears: Bear's House, Bear's Lair, Home of Bears, Bear's Lodge, Bear's Lodge Butte, Grizzly Bear Lodge…well, you get the idea. They thought bears lived there.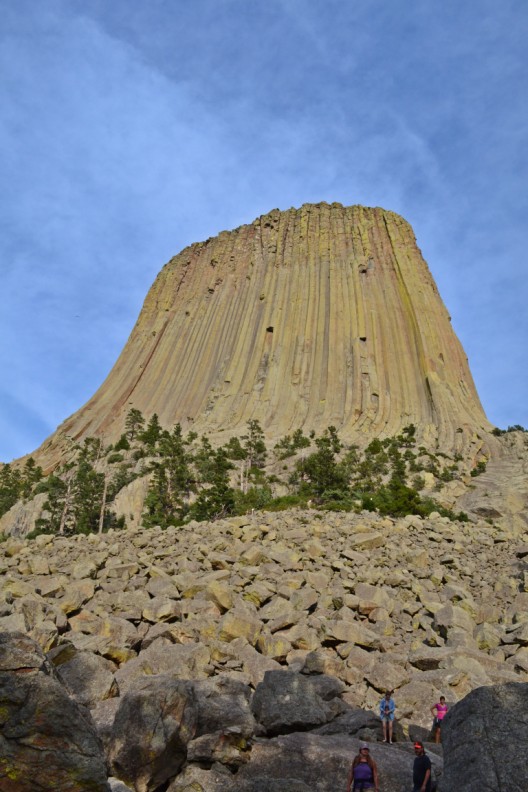 (Boulder debris field at the base of Devils Tower)
Written by Greg Prohl
Friday, 15 August 2014 10:43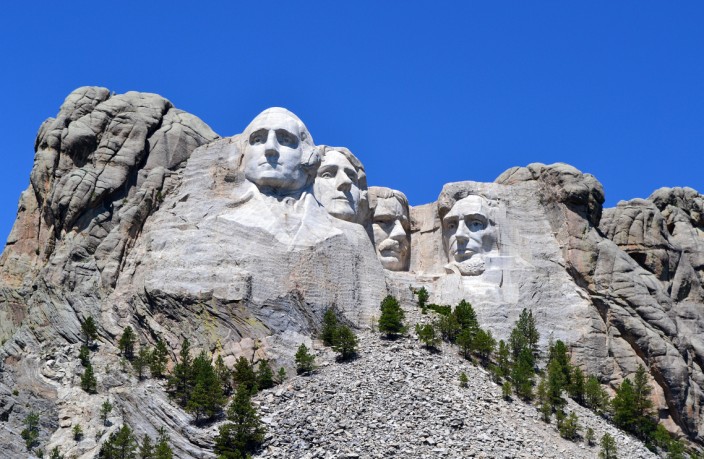 (The famous four, Washington, Jefferson, Teddy Roosevelt and Lincoln, left to right)
There are few more iconic, quintessentially American sights or locations than the four-headed presidential hydra of Mount Rushmore. Yes, it's a long way from anywhere unless you live in South Dakota to start with, but it's a place that I think every American should visit at least once in their lifetime. This was my second visit and my wife's first. My first time at Rushmore was more than twenty years ago during a cross-country road trip with my son. I remember we stopped, hung out for an hour or so, took our photos and left. This time we had a much longer, more leisurely visit, spent time examining all the different aspects of the memorial, and soaked in pretty much everything this American mecca has to offer, with both a daytime and nighttime visit.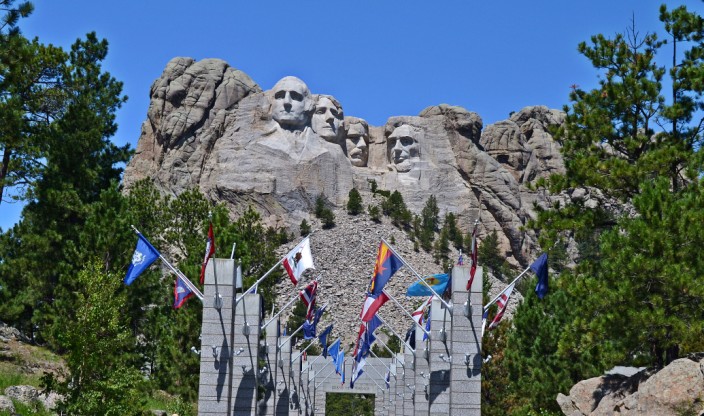 (Avenue of the flags of all fifty states)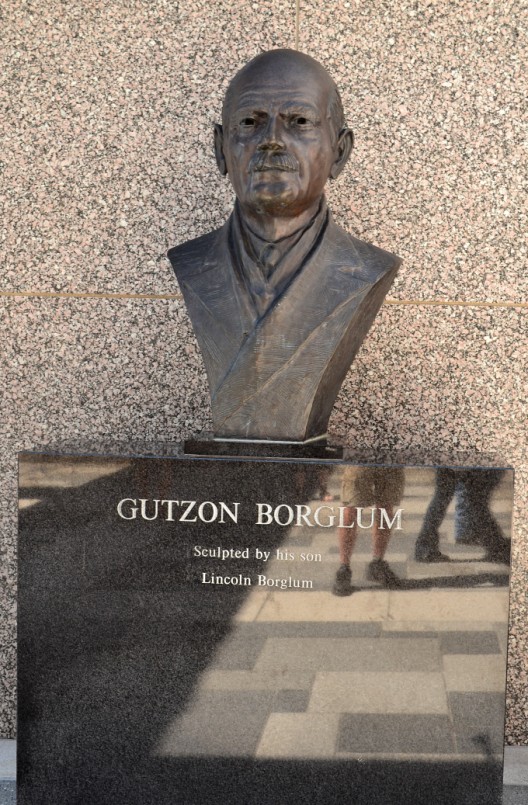 (Gutzon Borglum, sculptor of Mount Rushmore)
<<

Start

<

Prev

1

2 3 4 5 6 7 8 9 10 Next > End >>


Page 1 of 27