| | | | |
| --- | --- | --- | --- |
| Hiking in Washington # Six Rattlesnake Ledge | | | |
Written by Greg Prohl
Wednesday, 04 May 2016 10:32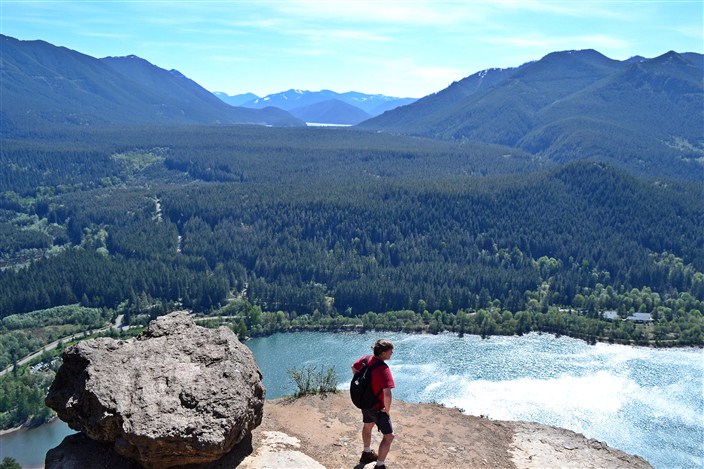 (View from the top of Rattlesnake Ledge)
It's springtime in the Northwest which means snow still covers the high country hiking trails we love. So what's a hiker to do? Strap on your boots and hit the lowland trails, of course! Rattlesnake Ledge fits neatly into the category of lowland hike not very far from large metropolitan area with easy access from major freeway = traffic jam on the trail. If that's a category. And no, I'm not exaggerating about the hordes of people. And dogs. Lots of both, so if you're averse to sharing the trail and the eventual view at the top with a whole passel of other folks, two-legged and four, avoid this one.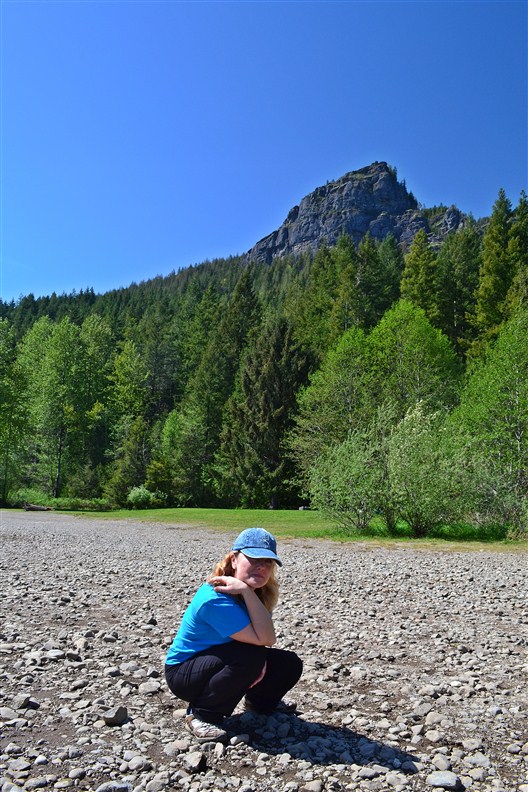 (Our destination, Rattlesnake Ledge, as seen from Rattlesnake Lake)
Although this is a popular and well known trail in the area, I'd somehow managed to miss trekking it all these years. Maybe I'd heard or read too many tales of its overcrowded popularity and deliberately avoided it. Whatever the reason, my wife and I decided it was time to check it out for ourselves on a recent sunny spring day.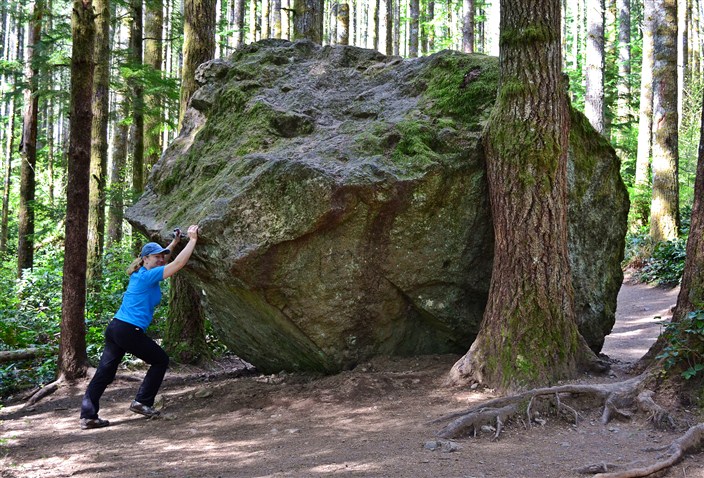 (Irina removing trail obstacle on the way up)
| | | | |
| --- | --- | --- | --- |
| Mexico Part Two: Chichen Itza | | | |
Written by Greg Prohl
Friday, 01 April 2016 13:00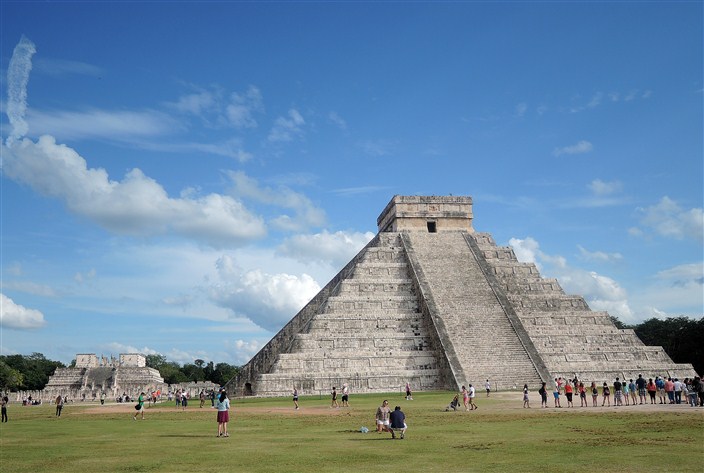 (El Castillo, the Temple of Kukulcan in Chichen Itza)
Among the premier attractions when visiting Cancun are the world-famous Mayan ruins at Chichen Itza. In 2007, Chichen Itza was voted one of the New Seven Wonders of the World in a worldwide vote. Chichen Itza is also a UNESCO World Heritage Site, and is the second-most visited of Mexico's archaeological sites, receiving approximately 1.4 million visitors per year.
The site is about a two and a half hour bus ride from the Cancun hotel zone. It's easy enough, and not terribly expensive, to book your tour through your hotel. We did it this way and paid around $80 U.S. apiece. This includes both pickup and return at your hotel main entrance, a very comfortable, modern air-conditioned bus, an extremely knowledgeable all day tour guide, admission to the site, and an extensive all-you-can-eat buffet-style lunch. Also, our excursion included stopovers at an authentic Mayan village (featuring a massive tourist/souvenir shop selling "authentic" Mayan jewelry and other assorted dust-collectors), a drive-through of the Spanish colonial city of Valladolid, and the opportunity to jump into and swim around one of the underground cenotes (large, freshwater basins hollowed out of the limestone bedrock over the centuries by erosion) found throughout the Yucatan Peninsula.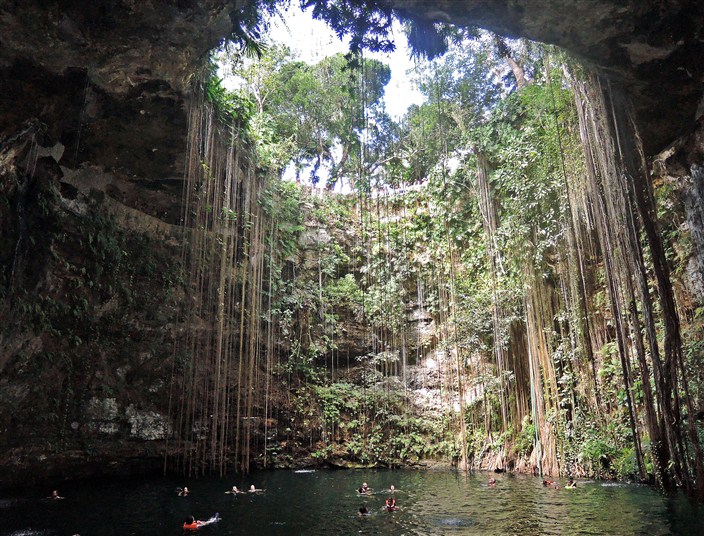 (The ol' swimming hole. Cooling off in a cenote)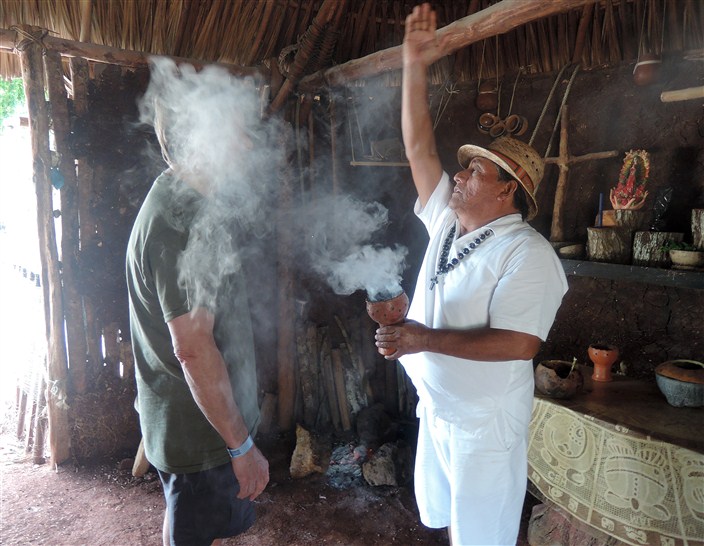 (Incense blessing by Mayan elder...or am I just getting asphyxiated? Cough, cough...)
Written by Greg Prohl
Monday, 29 February 2016 05:10
So it's the ending of February and you're sitting at work or at home and staring out the window at yet another cold, gray, rainy day in a seemingly endless succession of them. Some days it feels like the dreariness will never end and that summer travel you have planned for five or six months from now might as well be five or six years, right? So what are you going to do about it besides daydreaming and feeling sorry for yourself? Time to snap out of your funk and chase those midwinter blues on down the road. How, you ask? Well, that's what this article is all about.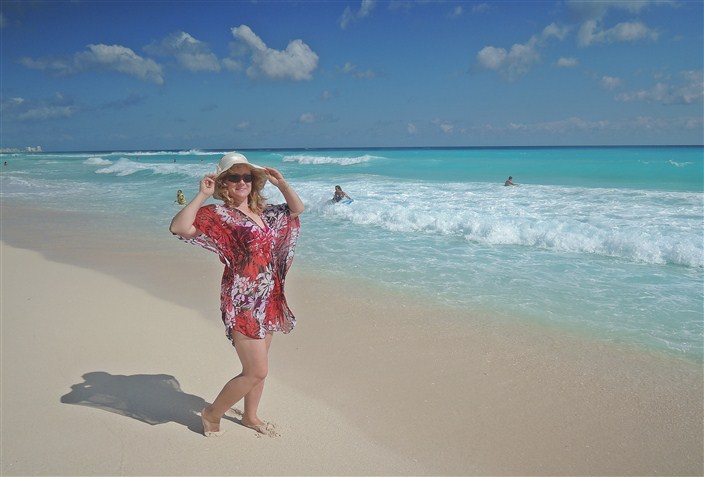 (Can't get to a warm beach this winter? No problem. We have other ideas for you)
Now, of course, if you have the time and money to spend a week on a tropical beach somewhere, that's probably the ideal solution to the midwinter blues, but I'm here to dispel the notion that this is the only remedy. You don't need a ton of time or money to do any of the things I'm going to propose, so unless you honestly believe pouting and self-pity are really attractive traits (they're not) read on and get ready to have some fun and forget (at least temporarily) that it's winter.
Visit your nearest casino.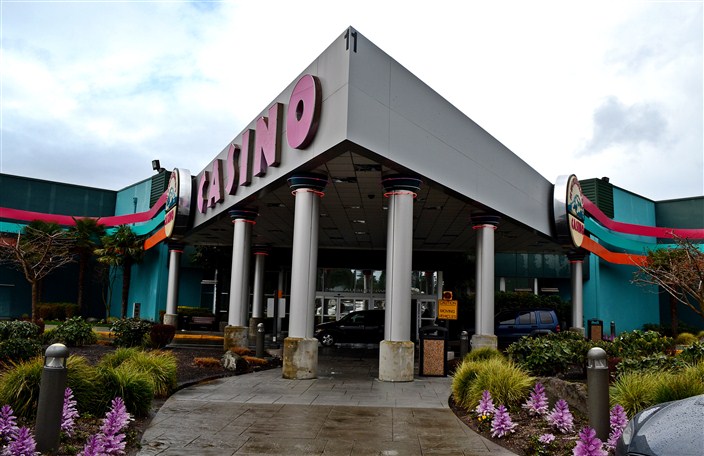 (Casinos - they're everywhere these days)
Now unless you have religious scruples that prohibit you from subsidizing such establishments, or you're a member of Gambler's Anonymous and suggesting you visit a casino is like telling an alcoholic to go to the nearest liquor store and buy a gallon of whiskey, there's no real reason to shun casinos. You say you don't gamble? Neither do I. But with the proliferation of tribal casinos across the country in the last couple of decades, your average Indian casino has much, much more to recommend it than just gambling. Many of them feature excellent restaurants, live dance music, famous musical acts and comedians, sporting events such as boxing, wrestling and MMA, and a host of other entertainment options.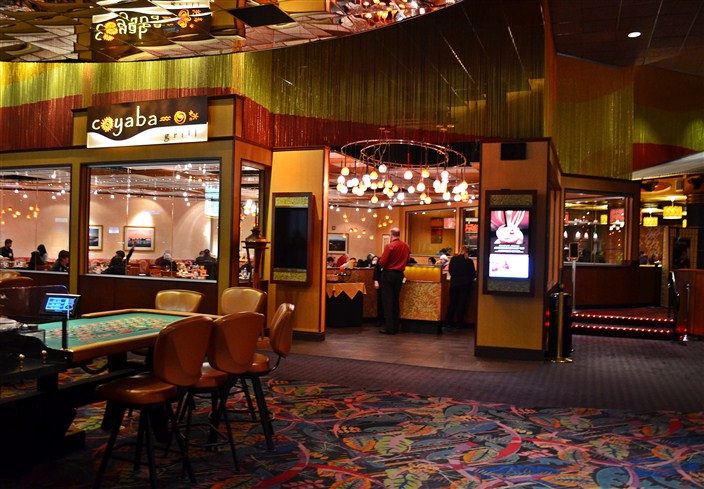 (There's more inside than just gambling)
<<

Start

<

Prev

1

2 3 4 5 6 7 8 9 10 Next > End >>


Page 1 of 33