| | | | |
| --- | --- | --- | --- |
| Road Trip 2014 Part Five: Billings, Custer, and the Little Bighorn | | | |
Written by Greg Prohl
Monday, 01 December 2014 10:24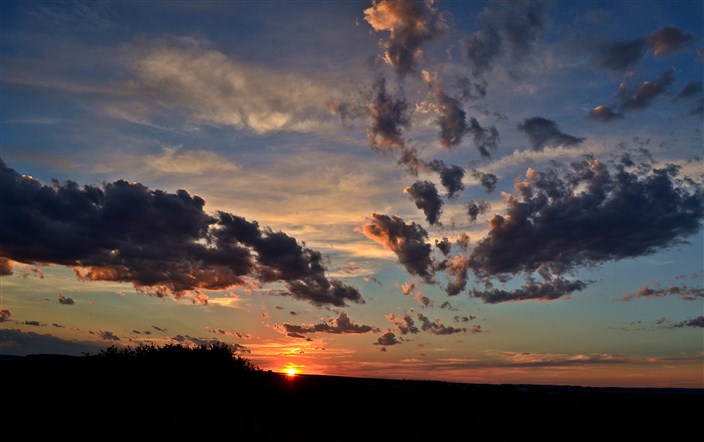 (Sunset over Billings, Montana)
On this year's road trip, our highest one-day mileage was a mere 600 miles, way below our record road trip total of just under 1000 miles on the last day of our epic Seattle to New Orleans and back again odyssey in 2010. That day was a one-time stroke of let's-just-get-home-no-matter-how-long-it-takes madness never to be repeated.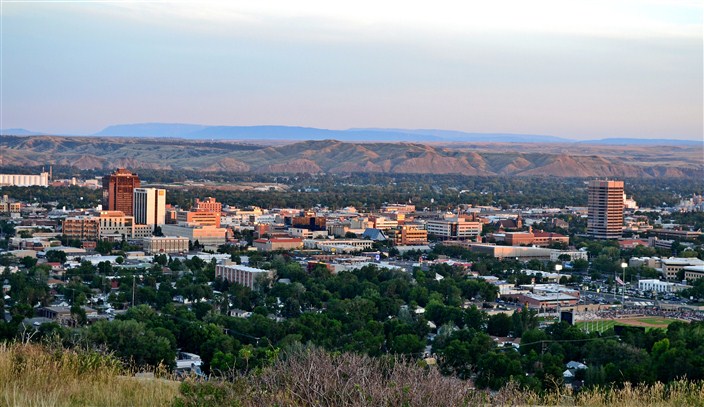 (Overview of Billings from the Rim Rocks)

The least amount of miles we covered this time in one day was close to zero when we spent one whole day in Billings, Montana. Some might ask, why would you spend an entire day in Billings? A fair question. It's not the most picturesque city in the state, but it's far from the worst. That dubious honor would surely fall to Butte, a tattered and battered old wreck of a town whose better days – or at any rate, more prosperous days – came more than a century ago. Nowadays, to call it run down would be a compliment. More like run over.
(Riverfront Park in Billings)
| | | | |
| --- | --- | --- | --- |
| Yellowstone and the Beartooth Highway | | | |
Written by Greg Prohl
Tuesday, 04 November 2014 08:24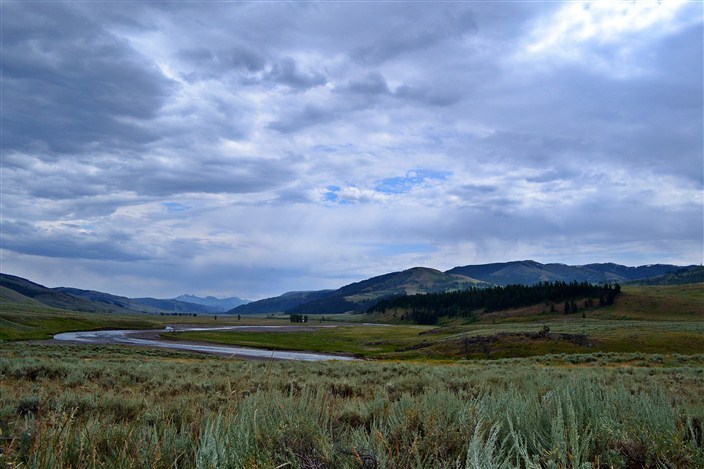 (Yellowstone beckons)
Day Two of our summer road trip found us heading for the northern entrance to Yellowstone National Park for a bit of an odd reason. Not that there's anything particularly odd about going to Yellowstone in the summer. Thousands of people do. In fact I think they all showed up the same day we did. To say it's a popular destination is like saying McDonald's sells a few burgers. As we sat just east of Mammoth Hot Springs in a traffic backup – and I mean bumper to bumper, dead stop, rush-hour type stuff – which stretched for several miles, I couldn't help asking myself the question: if all these  folks, including me, are visiting Yellowstone to "get away and escape to nature" but we end up trapped in our vehicles sitting in horrible traffic jams, what exactly have we accomplished?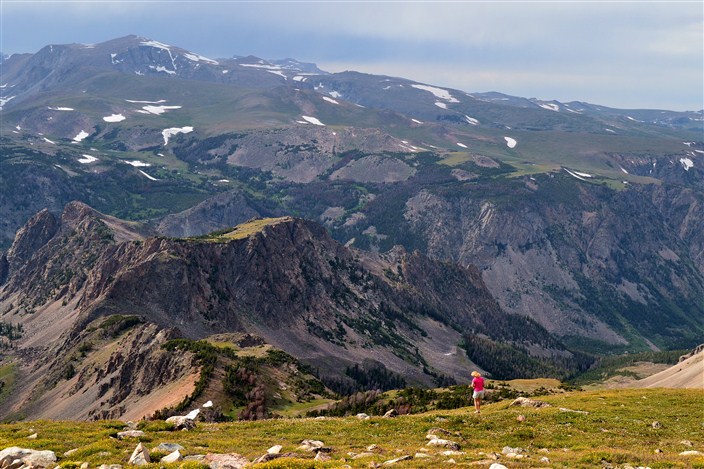 (On the Beartooth Highway near 11,000 feet elevation)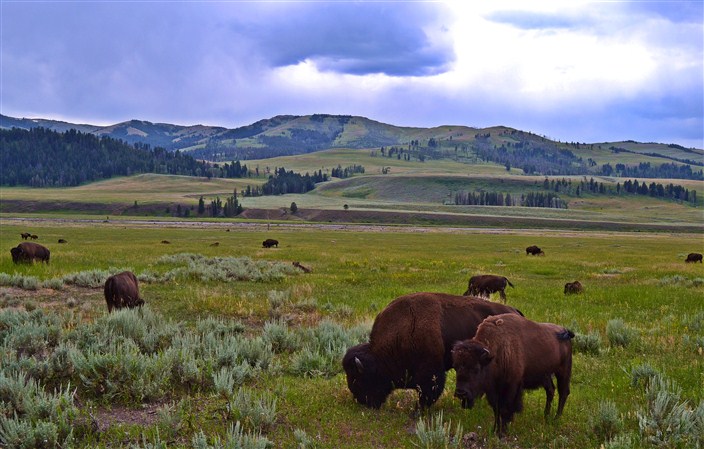 (Yellowstone, where the buffalo roam...)
| | | | |
| --- | --- | --- | --- |
| Road Trip 2014 Part 3: Theodore Roosevelt National Park | | | |
Written by Greg Prohl
Wednesday, 08 October 2014 07:00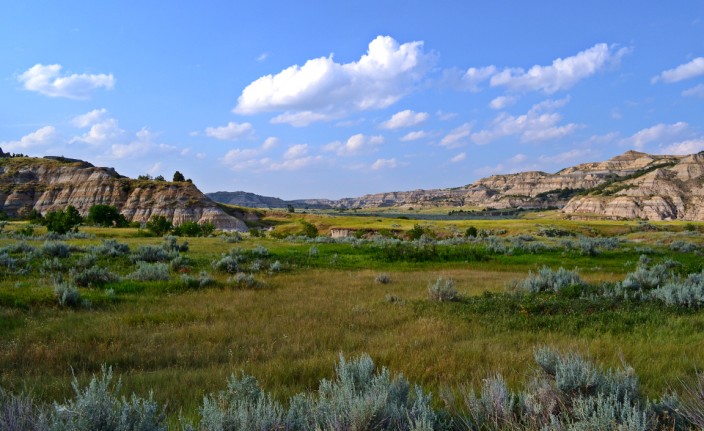 (Inside the North Unit of Theodore Roosevelt National Park (TRNP))
The American West is such a vast, sprawling expanse of land encompassing so many diverse geographical regions that I think anyone who has seen most of it would be hard pressed to designate any one place as their favorite. I find myself facing much the same dilemma when someone asks me to name my favorite national park. Sometimes I think the answer would be whatever one I happen to be in right now, or have most recently visited. Maybe that's a glib answer but it often feels like the truth.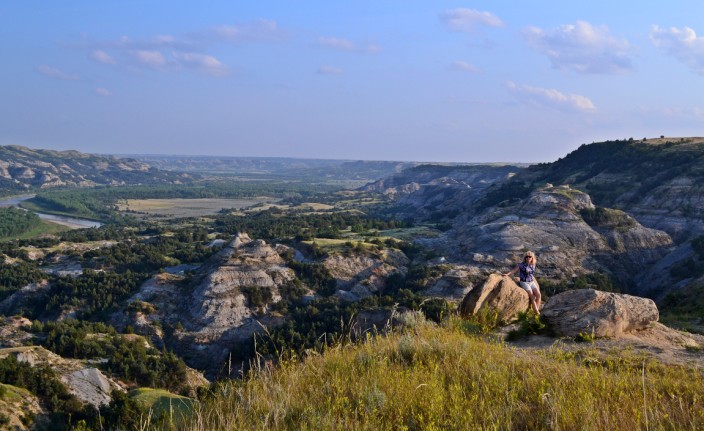 (Oxbow Overlook of Little Missouri River)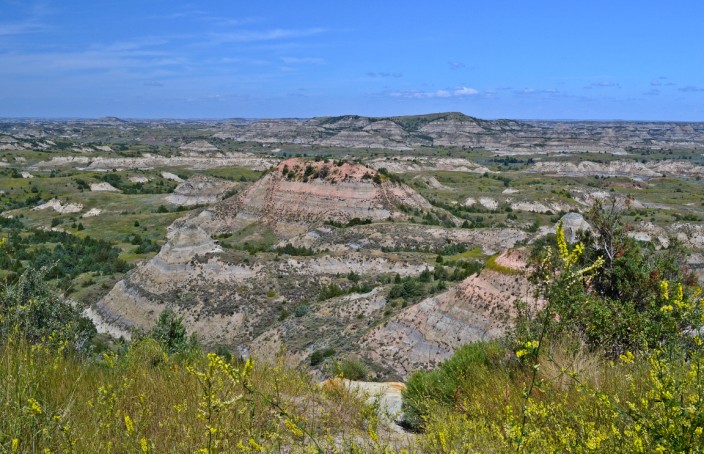 (Painted Canyon, South Unit)
<<

Start

<

Prev

1

2 3 4 5 6 7 8 9 10 Next > End >>


Page 1 of 28