| | | | |
| --- | --- | --- | --- |
| Victoria, British Columbia - Part Two The Butchart Gardens | | | |
Written by Greg Prohl
Friday, 22 July 2016 13:45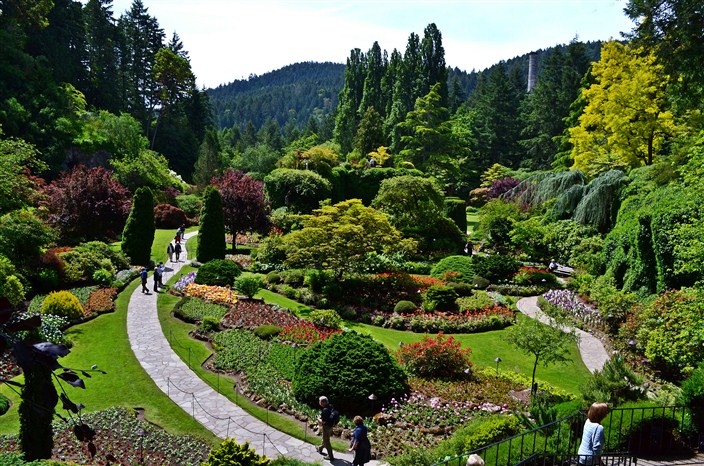 (The Sunken Garden seen from overlook)
If you're visiting Victoria, whether for a long stay or a short one, the Butchart Gardens are pretty much unavoidable. Not that you would want to avoid them. The Gardens are virtually synonymous with the city, far and away the most popular attraction in the area, receiving close to a million visitors per year, and for good reason. Butchart is one of those rare tourist magnets that actually lives up to the hype. So, yes, it has to be said, if there's one place you don't want to miss in Victoria, it's the Butchart Gardens.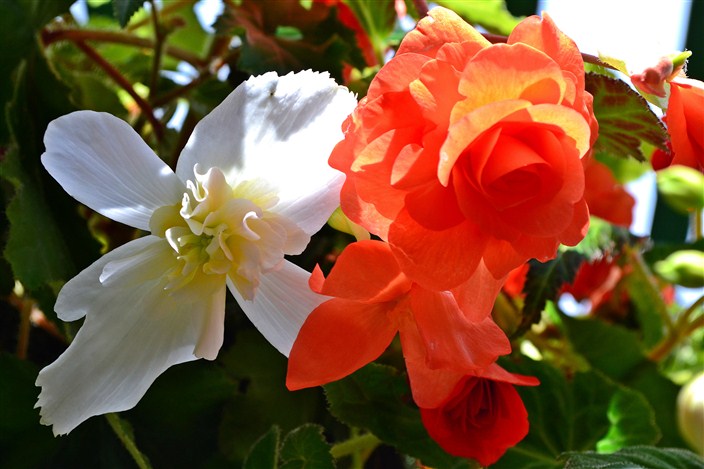 (Fuchsias)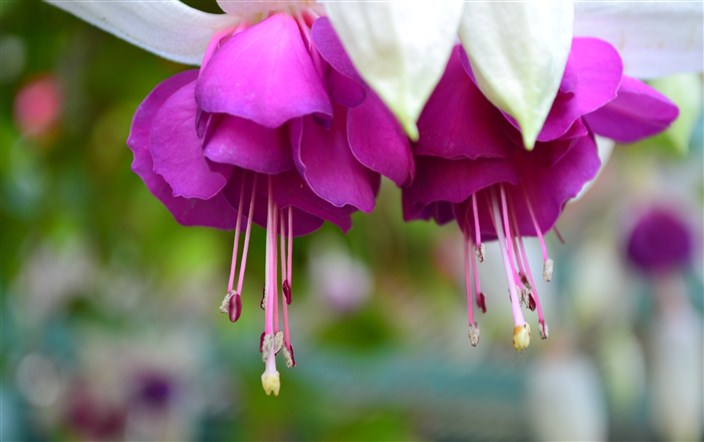 (More fuchsias)
| | | | |
| --- | --- | --- | --- |
| Victoria, British Columbia | | | |
Written by Greg Prohl
Friday, 17 June 2016 10:20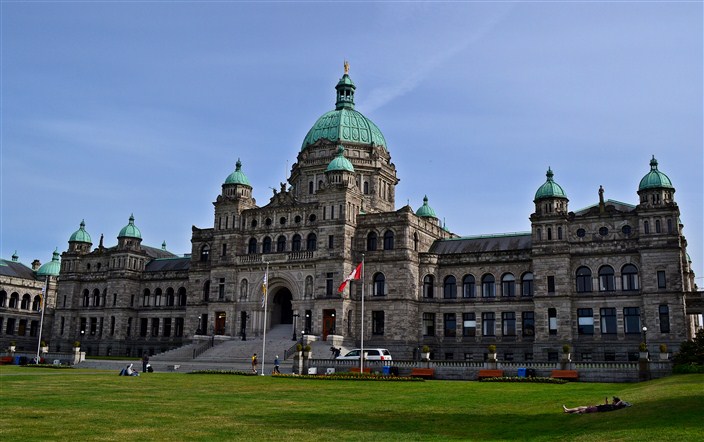 (The Legislative Building, seat of the provincial government of British Columbia)
Once again it's time to visit our neighbors in the Great White North, aka Canada. This time we're off to the beautiful provincial capital of British Columbia, Victoria.
Victoria is the capital city of British Columbia, Canada, and is located on the southern tip of Vancouver Island off Canada's Pacific coast. The city has a population of about 80,000, while the metropolitan area of Greater Victoria has a population of nearly 350,000, making it the 15th most populous Canadian urban region. It's also the third most expensive city in Canada to live in by average home prices, trailing only Toronto and Vancouver, the latter by far the priciest with median home values now well above a million dollars. In Victoria an "average" home will cost you in the neighborhood of $650,000. Of course, that's Canadian money, which means it's about 300 bucks U.S.  Just kidding. It's still expensive, and if you spend some time roaming around town it's easy to see why. It really is a lovely city with a relaxed pace, mild temperate climate, generally snow-free winters and sunny but not too hot summers. It's extremely popular with retirees and was recently ranked as one of the top twenty cities in the world for livability by Numbeo.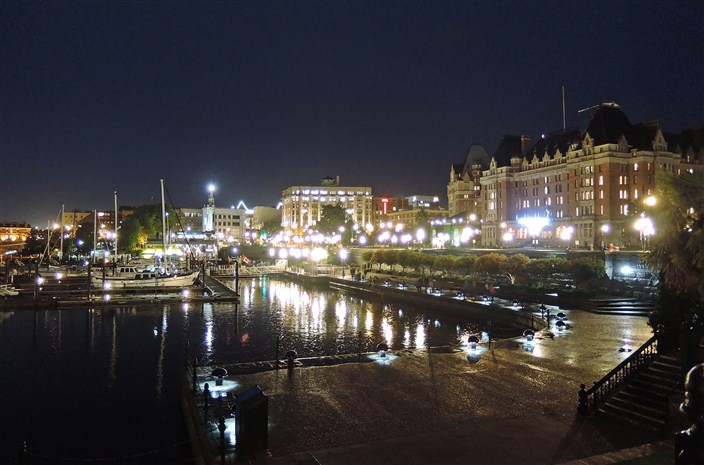 (Victoria, the Inner Harbor at night)
Named after Queen Victoria of the United Kingdom, Victoria is one of the oldest cities in the Pacific Northwest, with British settlement beginning in 1843. The city has retained a large number of its historic buildings, in particular its two most famous landmarks, the Legislative buildings (finished in 1897 and home of the Legislative Assembly of British Columbia) and the Empress hotel (opened in 1908).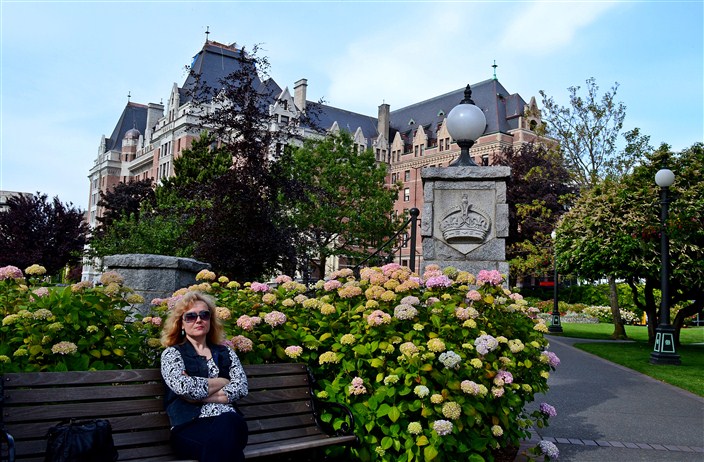 (The Empress Hotel...somewhere behind the flowers)
| | | | |
| --- | --- | --- | --- |
| Hiking in Washington # Six Rattlesnake Ledge | | | |
Written by Greg Prohl
Wednesday, 04 May 2016 10:32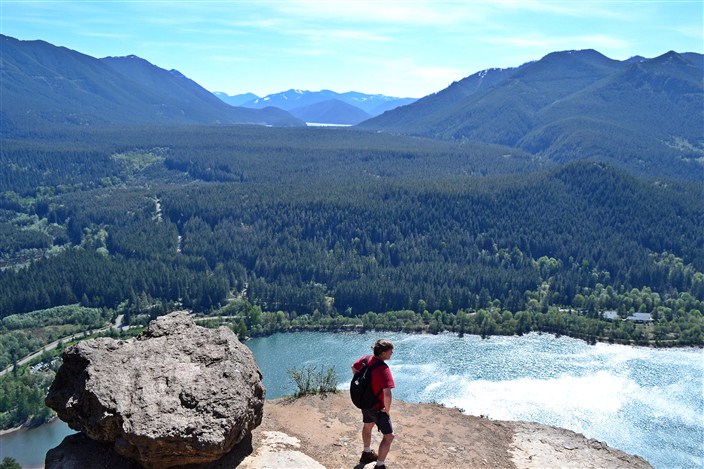 (View from the top of Rattlesnake Ledge)
It's springtime in the Northwest which means snow still covers the high country hiking trails we love. So what's a hiker to do? Strap on your boots and hit the lowland trails, of course! Rattlesnake Ledge fits neatly into the category of lowland hike not very far from large metropolitan area with easy access from major freeway = traffic jam on the trail. If that's a category. And no, I'm not exaggerating about the hordes of people. And dogs. Lots of both, so if you're averse to sharing the trail and the eventual view at the top with a whole passel of other folks, two-legged and four, avoid this one.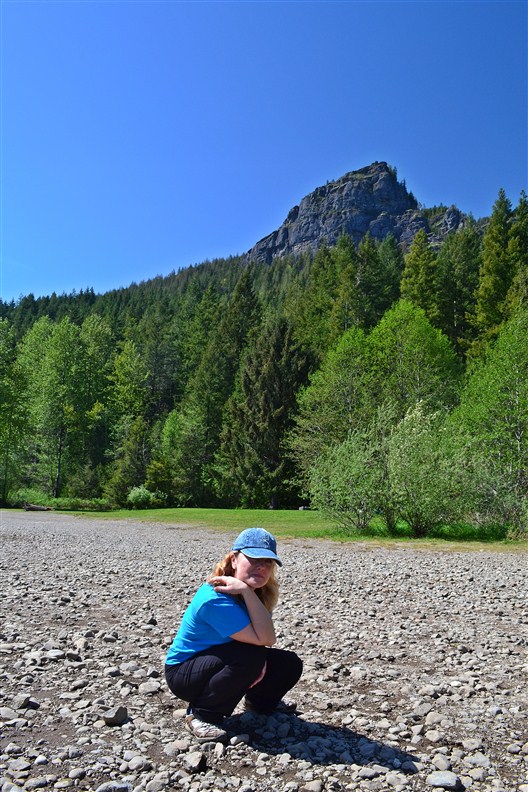 (Our destination, Rattlesnake Ledge, as seen from Rattlesnake Lake)
Although this is a popular and well known trail in the area, I'd somehow managed to miss trekking it all these years. Maybe I'd heard or read too many tales of its overcrowded popularity and deliberately avoided it. Whatever the reason, my wife and I decided it was time to check it out for ourselves on a recent sunny spring day.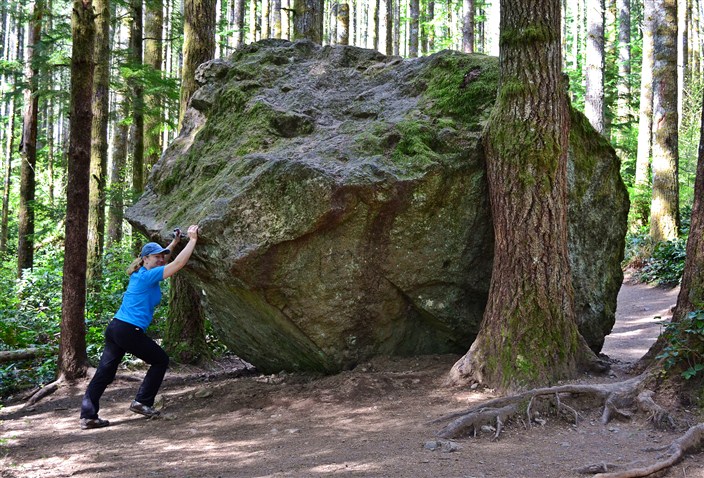 (Irina removing trail obstacle on the way up)
<<

Start

<

Prev

1

2 3 4 5 6 7 8 9 10 Next > End >>


Page 1 of 33