| | | | |
| --- | --- | --- | --- |
| Washington D.C. Part Two: Museums and more | | | |
Written by Greg Prohl
Thursday, 23 April 2015 09:03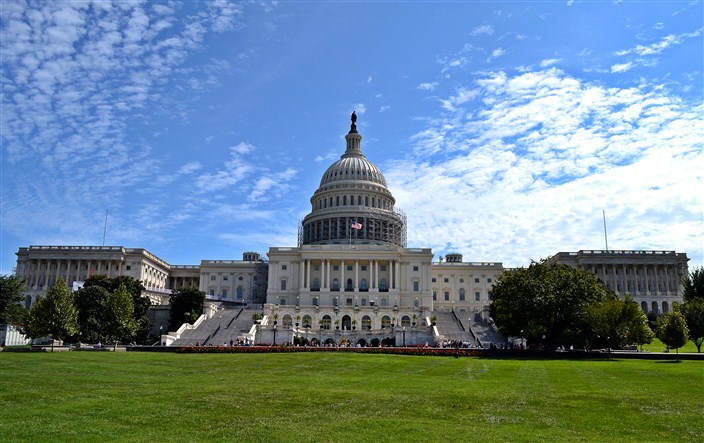 (The Capitol Building)
In our last article we concentrated on D.C. as the city of monuments. This time we'll explore some of the city's other famous attractions: The Smithsonian Museums, The Capitol Building, that small house on Pennsylvania Avenue where the President hangs out, and a few other places as well.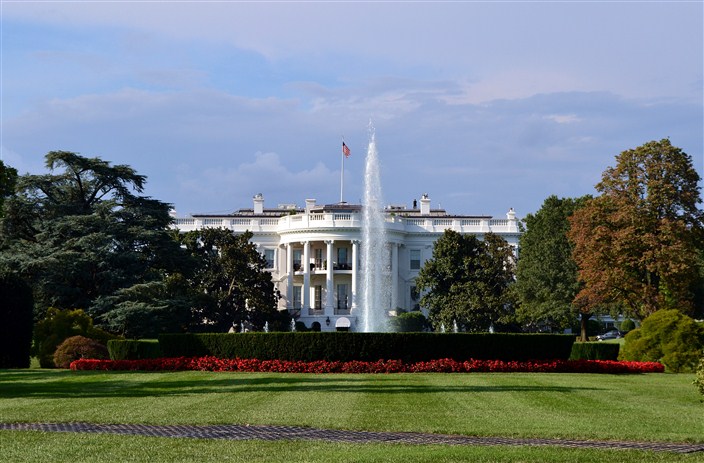 (The White House (note sniper on the roof))
One of the great discoveries we made during this, our first ever visit to the nation's capital, was what a great city Washington D.C. is for walking. Well, at least the city center where all the major attractions are. I can't speak to the rest of the city which, let's be honest, suffers not the greatest reputation for safety. But if you're intending to concentrate on the core, it's easy enough to see it all on foot. In fact, I would recommend it. Whether you're taking the Metro into town or driving in from elsewhere and parking, there's no point attempting to drive from point to point within the city center as you would spend most of your day fighting traffic and trolling for parking spaces. So lace up your walking shoes and hit the pavement.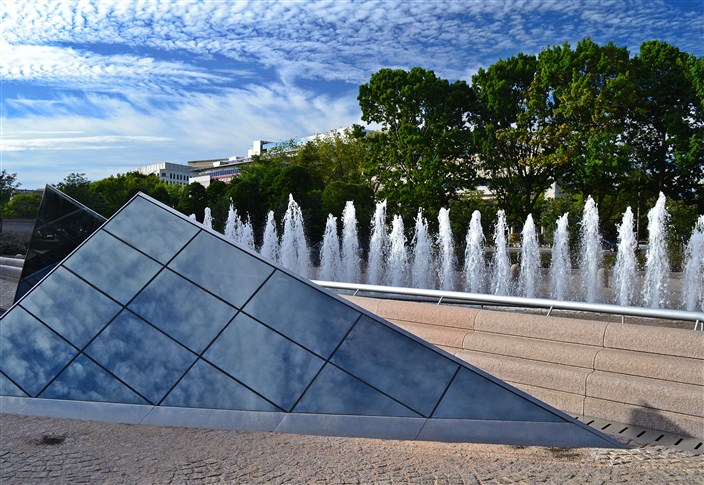 (Outside the National Gallery of Art)
| | | | |
| --- | --- | --- | --- |
| Washington D.C. Part One City of Monuments | | | |
Written by Greg Prohl
Wednesday, 11 March 2015 15:26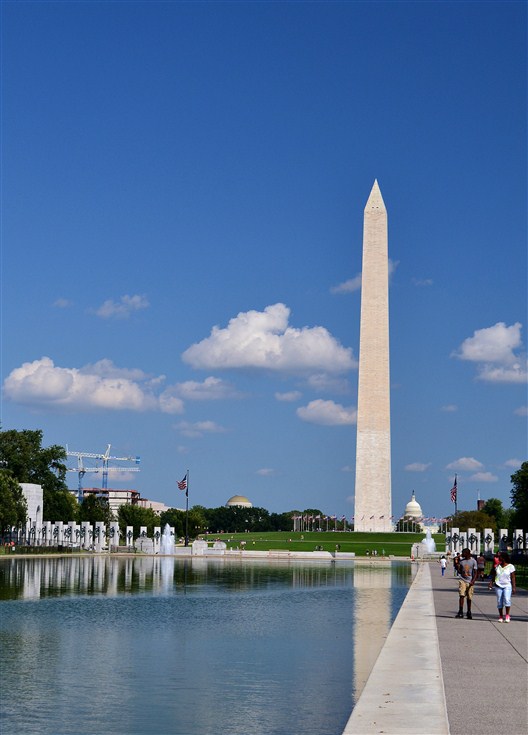 (Washington Monument, WWII Memorial in foreground, Capitol Building in background)
Washington D.C. is a city that symbolizes many things to many people. To state the obvious, it is first and foremost the capital of the United States and seat of the federal government. In this era of widespread dissatisfaction with government in general, and the federal government in particular, Washington D.C. is often the butt of jokes, the target of reformers and activists of all stripes, and the focal point of every perceived ill ailing the American political system. HOWEVER…I'm going to conveniently sidestep all of that and simply concentrate on our nation's capital as a travel destination and avoid the political soapboxing. Whether your own political views fall left, right, or center, I think we can all agree there are far too many self-proclaimed pundits, prophets and windbags out there already. No one needs one more.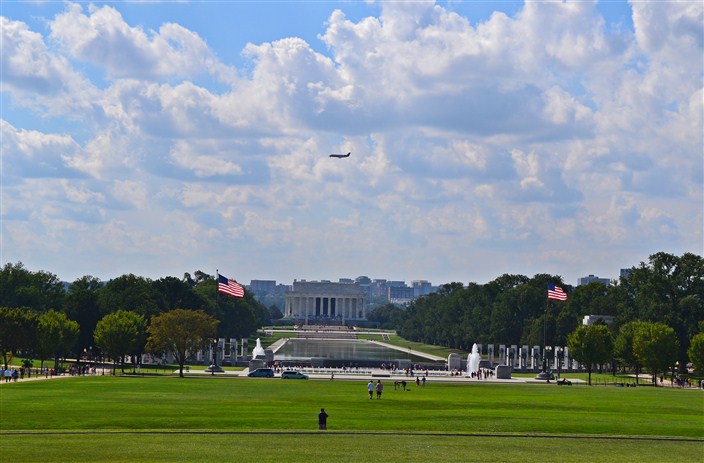 (Lincoln Memorial with WWII Memorial in foreground)

With that disclaimer aside, let's explore D.C. from the traveler's angle. On that score alone it certainly rates as one of the USA's top cities to visit. In this article we're going to look at some of the most iconic, recognizable monuments not only in the USA, but in the entire world.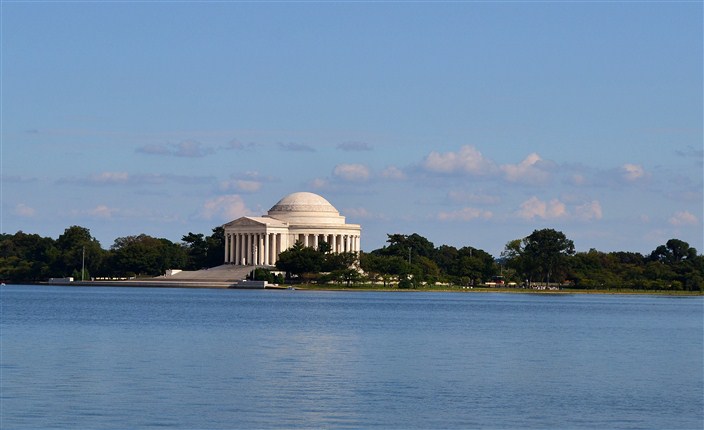 (Jefferson Memorial from across the Tidal Basin)
Written by Greg Prohl
Tuesday, 10 February 2015 10:56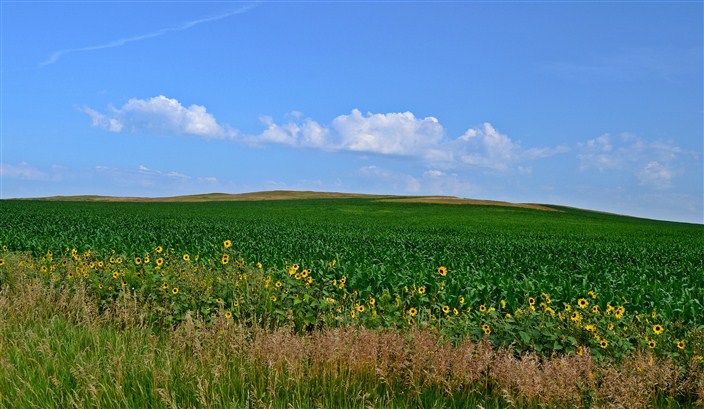 (On the road in North Dakota)
If jumping in your car and taking off on a road trip isn't an American invention, it oughta be. There are few activities more closely associated with the USA than loading up the family vehicle and hitting the open road. Whether it's a Sunday afternoon drive, a weekend fling down the coast to another state or two, or a weeks-long coast to coast and back again odyssey, they are all part of that greatest of all American love affairs: with our automobiles.
The road trip is such an iconic, ingrained part of American life that it's become synonomous with freedom, a rite of passage for young people, and for many of us the ultimate way to get away from it all, at least for a time. It's also something you'll find celebrated in popular culture down through the years in books, songs, television, movies and, naturally, commercials. (See the USA in your Chevrolet! Okay, I'm really dating myself with that one). On the Road by Jack Kerouac. Bob Dylan's Highway 61 revisited. Route 66. The road trip in Animal House. National Lampoon's Vacation. Pick your favorite or make your own list.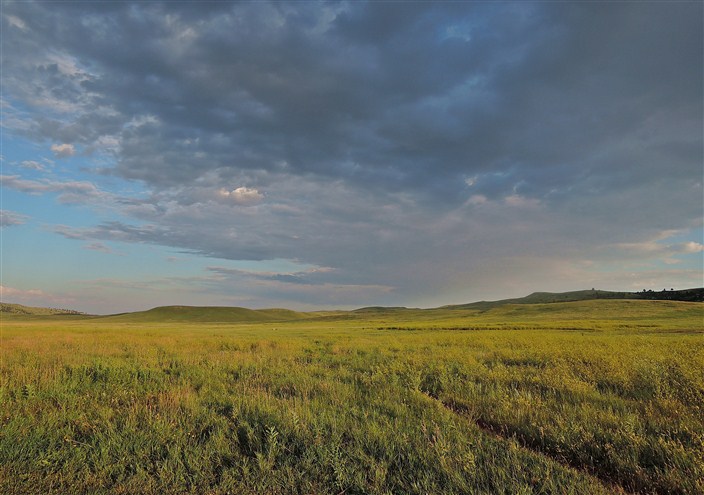 (South Dakota landscape)
<<

Start

<

Prev

1

2 3 4 5 6 7 8 9 10 Next > End >>


Page 1 of 29