| | | | |
| --- | --- | --- | --- |
| Hiking in Washington #5: Chinook Pass and the Naches Peak Loop | | | |
Written by Greg Prohl
Monday, 30 June 2014 09:53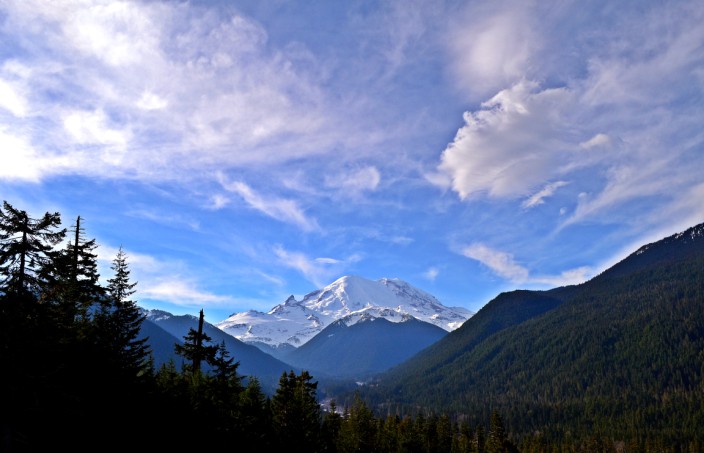 (Mt. Rainier from Highway 410 near the Sunrise turnoff)
Much like my last article on hiking in Washington – #4, Crystal Lakes Trail – Naches Peak is another of those easily accessible, sometimes overcrowded but absolute must-do hikes in the general vicinity of Mt. Rainier National Park (MRNP).
Getting there is easy enough on Highway 410 around the east side of MRNP. Go past the entrance road to Sunrise and continue up to Chinook Pass, doing your best not to plunge off the curvy, no-shoulder, sheer dropoff highway to a horrible death as you ogle the stunning views of Mt. Rainier. Better to just pull off the road at one of the wide spots, get out and take your photos along with every one else, then jump back in your car, put on your blinders and head up the last few miles to Chinook Pass.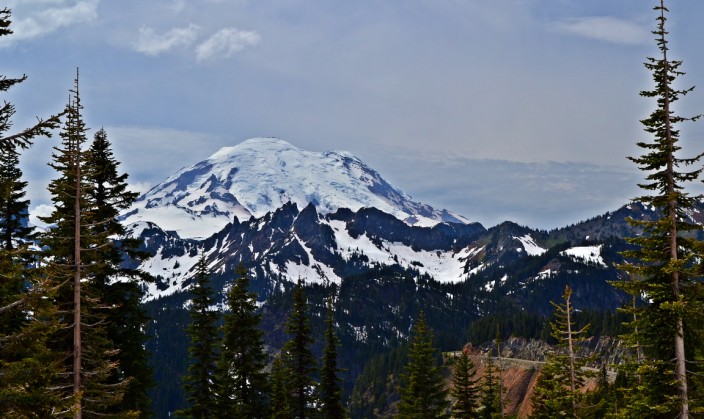 (View from Highway 410 almost to top of Chinook Pass - keep your eyes on the road, if you can)
Chinook Pass is a destination worth traveling to in itself. At 5,400 feet in elevation it is traditionally the last of Washington's high mountain passes to reopen in the spring. This year it was almost ready for traffic in the middle of May when another round of late spring snow delayed the opening until Memorial Day weekend. Usually by some time in October it will be snowed under and closed again until the following spring. Sometimes it seems a little crazy to spend so much time, manpower and effort to maintain a highway which is only in use four months of the year.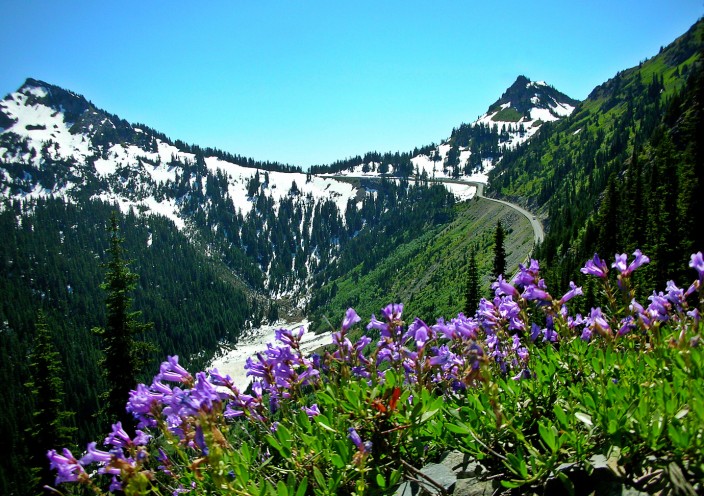 (East side of Chinook Pass, Naches Peak on the left)
Written by Greg Prohl
Friday, 30 May 2014 07:49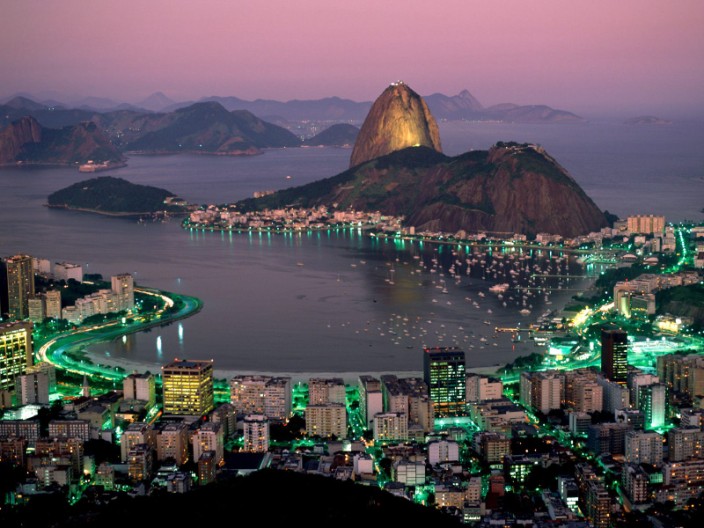 (Rio de Janeiro at night)
As this is a travel site, I have to say right off that this article's title is more than a little misleading, so in the interests of full disclosure let me set the record straight: no, I haven't been to Brazil. Not lately, not ever, and I'm not planning on going anytime soon. But…a lot of people are headed there in the next few weeks to experience not only what Brazil offer to travelers all the time – the beaches, the parties, the itsy-bitsy bikinis – but something very particular that only happens every four years. Yes, I'm talking about the soccer World Cup 2014, the biggest sporting event on the planet, the solar system, maybe the whole damn universe for all we know.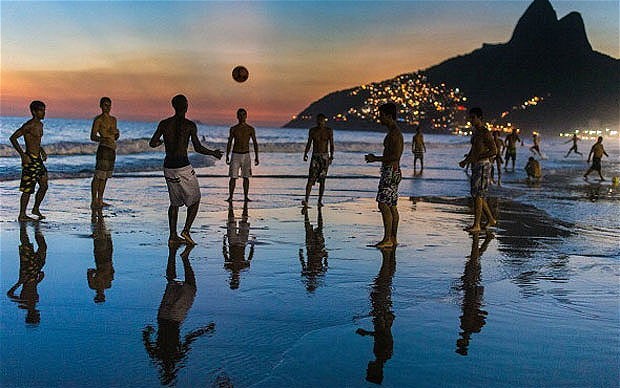 (Beaches and futbol, two of Brazil's most famous attractions)
World Cup 2014 kicks off on June 12 in Sao Paulo with hosts Brazil taking on Croatia, and the tournament will finish one month and one day later on July 13. No one knows now, of course, who will be playing in that championship match, but if one of the two finalists is not Brazil, you can be certain this will constitute a national tragedy of epic proportions for every Brazilian futbol fan, which is basically the entire population of 200 million people.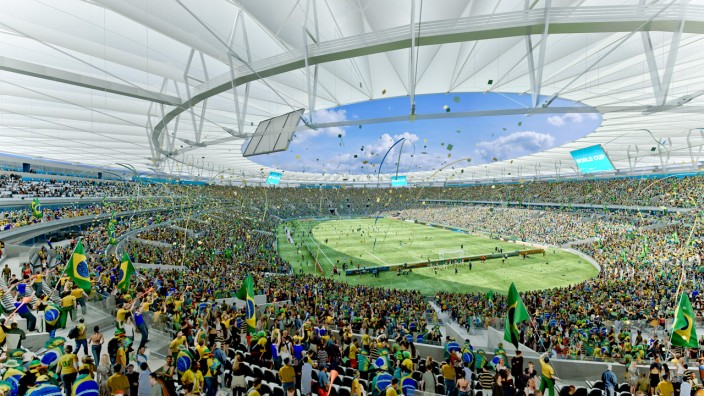 (The fabled Maracana stadium in Rio, site of 2014 World cup Final)
| | | | |
| --- | --- | --- | --- |
| Colorado Part Four: Hiking in the Rockies – Devil's Head Lookout | | | |
Written by Greg Prohl
Wednesday, 30 April 2014 09:50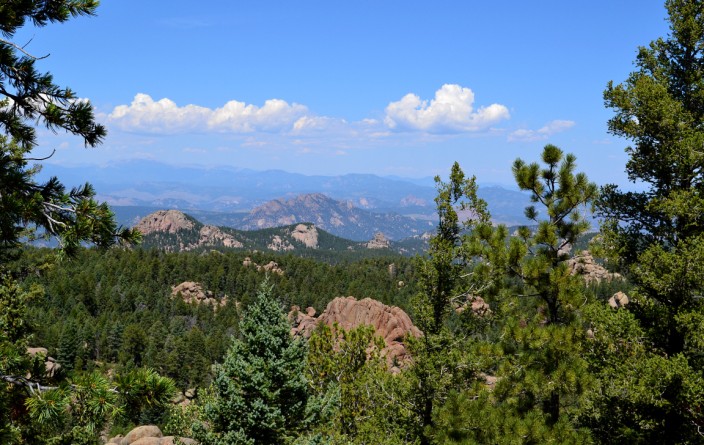 (View along the trail heading to Devil's Head Lookout)
As avid hikers, one of the main items on the agenda for my wife and I during our recent time in Colorado was to get into the Rockies and hit the trail. We didn't have the time, unfortunately, for a major backpacking trip but we did want to experience some high country views as best we could on a day hike while not venturing too far afield from our base near Denver. As recommended by Jonathan, our host, trail companion, chauffeur and all around good guy, we opted for the Devil's Head Trail leading to Devil's Head Fire Lookout. This is the only fire lookout still functioning and fully staffed by U.S. Park Service in the state of Colorado. The station was established in 1912 and the lookout tower has been in continuous operation since 1919. The current structure was built in 1951 to replace the original.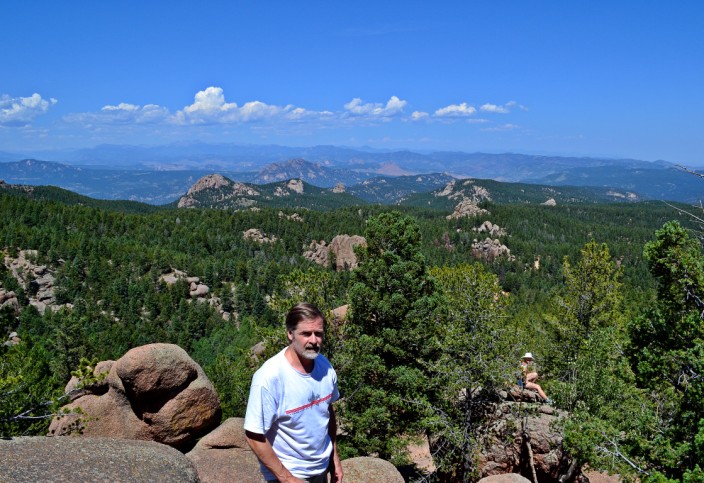 (The higher you go the better it gets)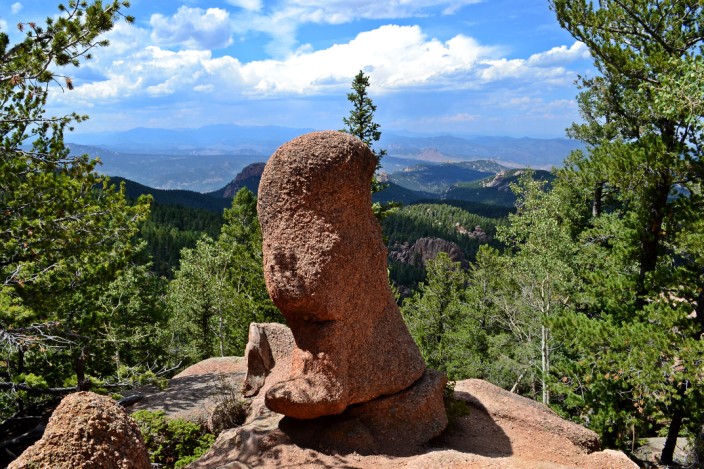 (Crazy rocks - am I the only one who sees a dog head here with his tongue hanging out?)
<<

Start

<

Prev

1

2 3 4 5 6 7 8 9 10 Next > End >>


Page 1 of 26