| | | | |
| --- | --- | --- | --- |
| The Canadian Rockies – Part One Lake Louise and vicinity | | | |
Written by Greg Prohl
Saturday, 30 May 2015 10:45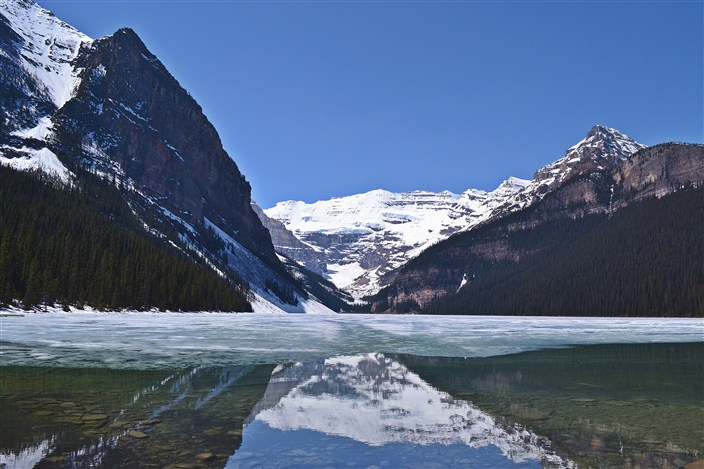 (Beautiful Lake Louise)
For this year's annual Prohltravel road trip, rather than embarking on another All-American variation, we thought we'd change things up and visit our neighbors to the north in Canada, and why not, eh? There's some fine, friendly people up there in the Great White North, not to mention some of the world's most spectacular and abundant mountain scenery in the National Parks of British Columbia and Alberta. Add to that an exchange rate currently in the USA's favor and the decision was easy. They even speak English, so no translations needed. You can also brush up on your French since all the signage is required by federal law to be written in both languages.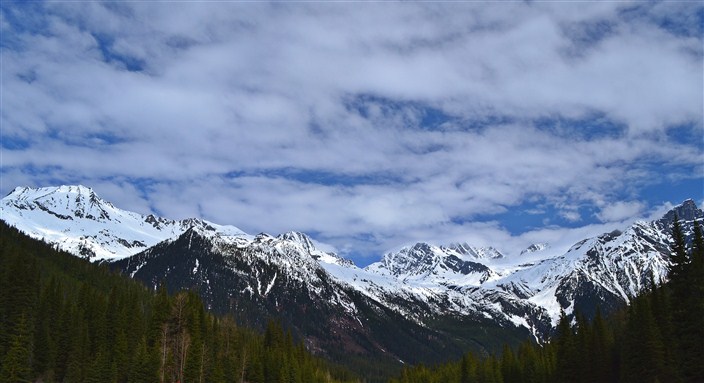 (Top of Rogers Pass in British Columbia)
It's an interesting experience to be an American traveling in Canada. At times it feels so much the same you nearly forget you're in another country. As I said, you've got the English language. Much of the landscape is very similar, just at a higher latitude. There's a lot of the same, ubiquitous chain stores and restaurants you'd find in any American town, i.e. McDonald's, Walmart, etc. (although I never did figure out who this Tim Horton guy is – he's got his name everywhere up there.) All of this can lull you into a comfort zone you're almost unaware of, that is until you see the next road sign. Canada is still the only place I've ever legally driven 110. That's 110 kilometers per hour, of course, not miles per hour. Technically, there are no speed limit signs. They say "maximum" instead.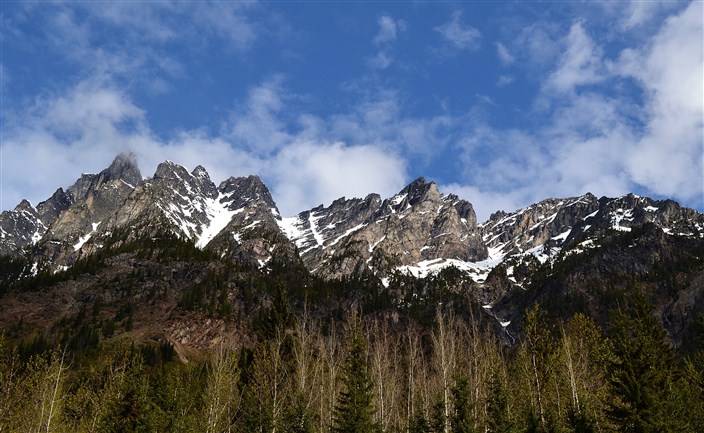 (Mountain scenery along Trans-Canada Highway 1 in B.C)
| | | | |
| --- | --- | --- | --- |
| Washington D.C. Part Two: Museums and more | | | |
Written by Greg Prohl
Thursday, 23 April 2015 09:03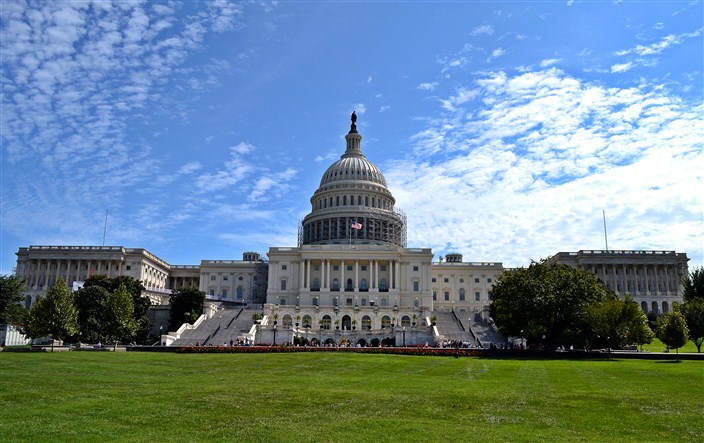 (The Capitol Building)
In our last article we concentrated on D.C. as the city of monuments. This time we'll explore some of the city's other famous attractions: The Smithsonian Museums, The Capitol Building, that small house on Pennsylvania Avenue where the President hangs out, and a few other places as well.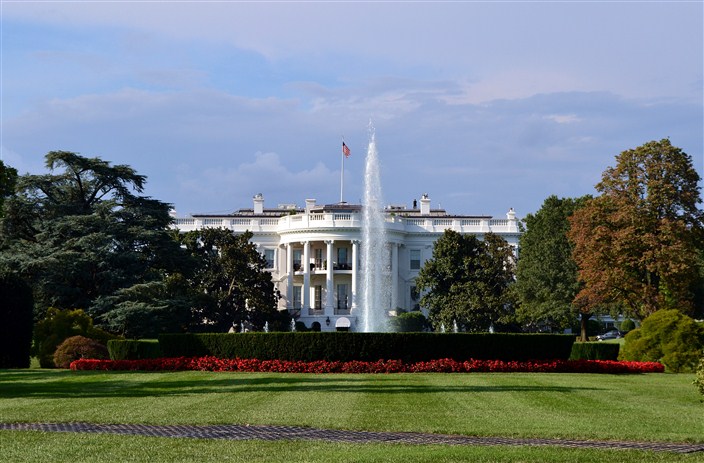 (The White House (note sniper on the roof))
One of the great discoveries we made during this, our first ever visit to the nation's capital, was what a great city Washington D.C. is for walking. Well, at least the city center where all the major attractions are. I can't speak to the rest of the city which, let's be honest, suffers not the greatest reputation for safety. But if you're intending to concentrate on the core, it's easy enough to see it all on foot. In fact, I would recommend it. Whether you're taking the Metro into town or driving in from elsewhere and parking, there's no point attempting to drive from point to point within the city center as you would spend most of your day fighting traffic and trolling for parking spaces. So lace up your walking shoes and hit the pavement.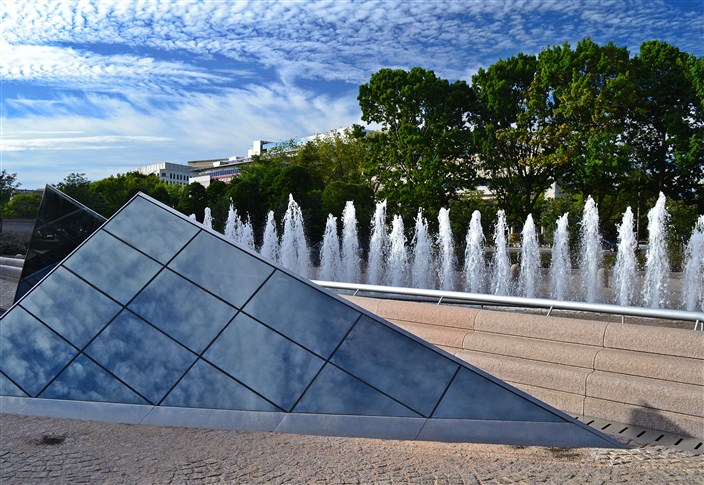 (Outside the National Gallery of Art)
| | | | |
| --- | --- | --- | --- |
| Washington D.C. Part One City of Monuments | | | |
Written by Greg Prohl
Wednesday, 11 March 2015 15:26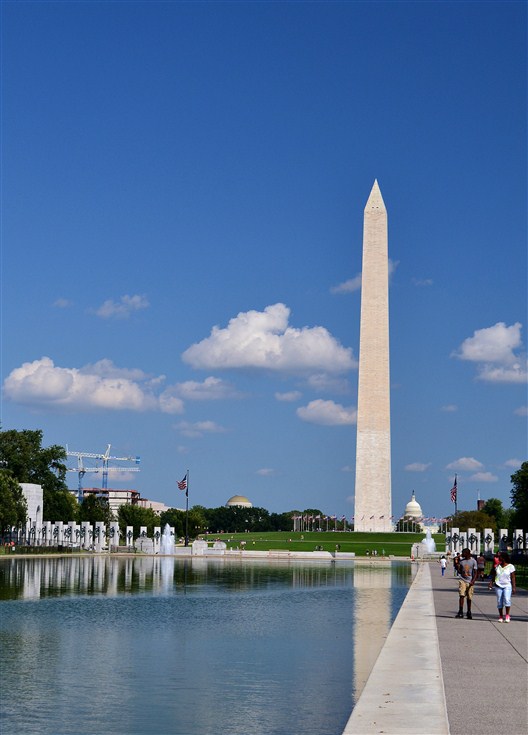 (Washington Monument, WWII Memorial in foreground, Capitol Building in background)
Washington D.C. is a city that symbolizes many things to many people. To state the obvious, it is first and foremost the capital of the United States and seat of the federal government. In this era of widespread dissatisfaction with government in general, and the federal government in particular, Washington D.C. is often the butt of jokes, the target of reformers and activists of all stripes, and the focal point of every perceived ill ailing the American political system. HOWEVER…I'm going to conveniently sidestep all of that and simply concentrate on our nation's capital as a travel destination and avoid the political soapboxing. Whether your own political views fall left, right, or center, I think we can all agree there are far too many self-proclaimed pundits, prophets and windbags out there already. No one needs one more.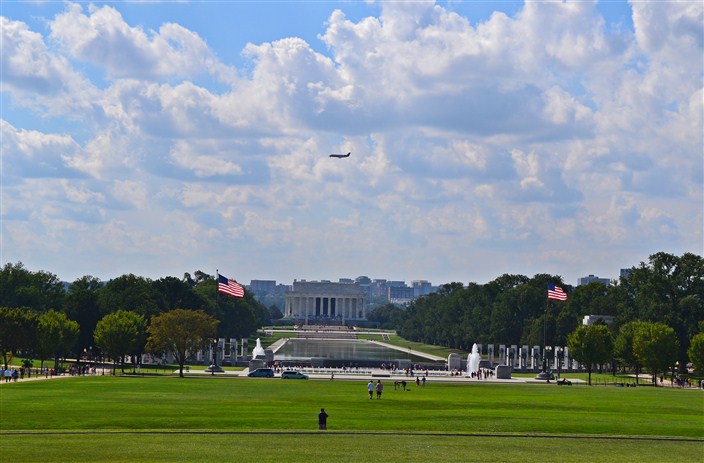 (Lincoln Memorial with WWII Memorial in foreground)

With that disclaimer aside, let's explore D.C. from the traveler's angle. On that score alone it certainly rates as one of the USA's top cities to visit. In this article we're going to look at some of the most iconic, recognizable monuments not only in the USA, but in the entire world.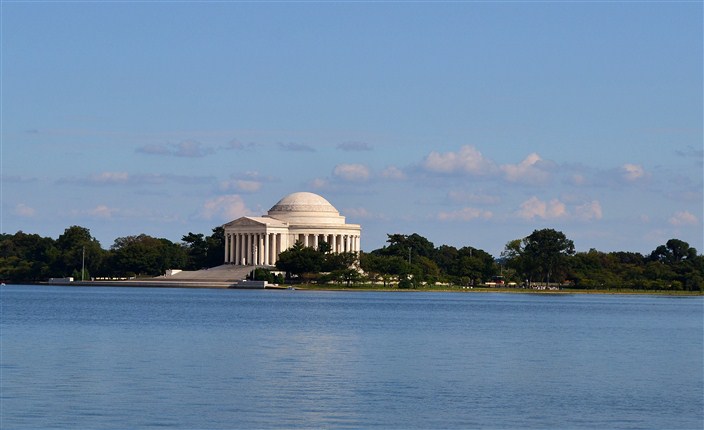 (Jefferson Memorial from across the Tidal Basin)
<<

Start

<

Prev

1

2 3 4 5 6 7 8 9 10 Next > End >>


Page 1 of 29