Written by Greg Prohl
Monday, 03 October 2016 06:15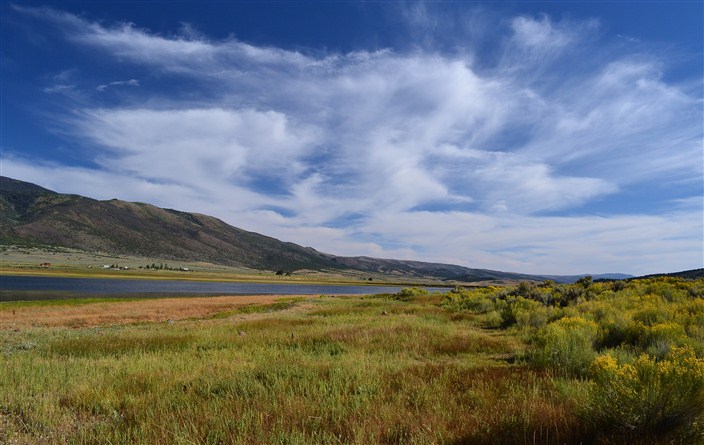 (Koosharem Reservoir in southern Utah)
It's that time of year again here at Prohltravel: time to load up the car, fill up the gas tank, grab the road maps and hit the highway for USA Road Trip, 2016 Edition! This time we're heading south, destination New Mexico, Arizona and, of course, a whole lot of points inbetween. So buckle up and come along for the ride...well, metaphorically speaking, anyway. The Civic's kinda full with the two of us and all our assorted gear. That's one of the advantages of road trips over airline travel. When we're flying, every item is heavily scrutinized. If it's not essential, we leave it behind. When driving, pretty much anything that might come in handy, we throw it in the trunk or the back seat somewhere. This way I don't have to feel bad about not picking up hitchhikers, so that's a plus. Sorry, dude, no room.
Why the Southwest? Well, we're always looking for new horizons and roads not traveled before and New Mexico fit the bill this time. As for Arizona, though I'd been to the Grand Canyon once twenty or so years ago, my wife had never seen it and if there's one quintessential American destination, it has to be the Grand Canyon. I read up on New Mexico and it sounded intriguing, Land of Enchantment and all that, so we hit the road.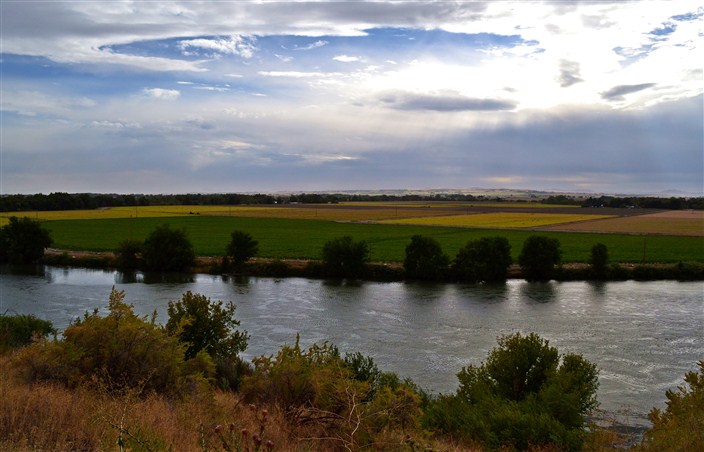 (This is the best thing we saw the entire first day - Snake River at the Oregon-Idaho border)
Written by Greg Prohl
Tuesday, 30 August 2016 07:00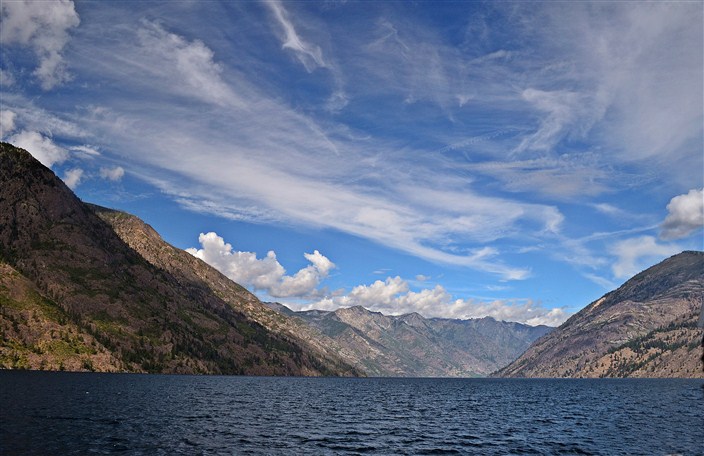 (Beautiful Lake Chelan)
Situated in the heart of the North Cascade mountain range in Washington state lies Lake Chelan, the third deepest freshwater lake in North America, bottoming out at a depth of 1,486 feet (453 neters). Only Crater Lake in Oregon, at a depth of 1,949 feet (594 meters), and Lake Tahoe, 1,645 feet (501 meters) are deeper. This is all the more remarkable when you consider that at its widest point, Lake Chelan is only about two miles across, while at its narrowest spot, near Wapato Point, it is a mere quarter mile wide. Taking into account its length of 50.5 miles, however, you begin to understand even without benefit of a map the slender, sinuous nature of Lake Chelan.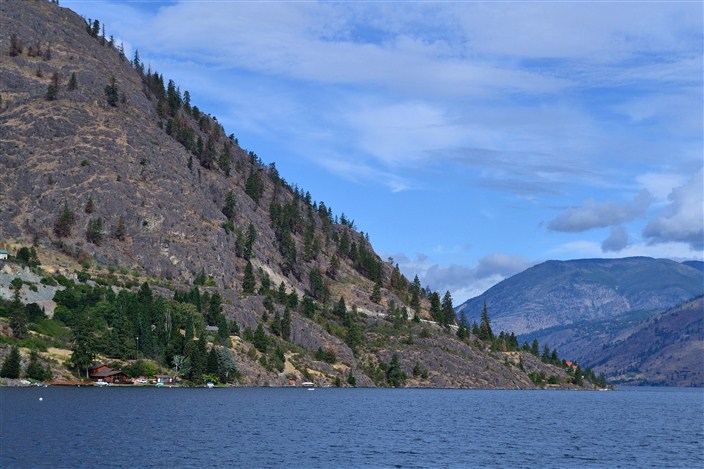 (Steep hillsides, not a lot of beaches)
Classified as a fjord type of lake, it requires only one viewing to see why. Towering, forested cliffs plunge dramatically into the crystal clear blue waters of the lake for much of its length, more so the farther north you travel. Only at the southern end of the lake, near the town of Chelan, is the surrounding topography given to more gentle, rolling hills.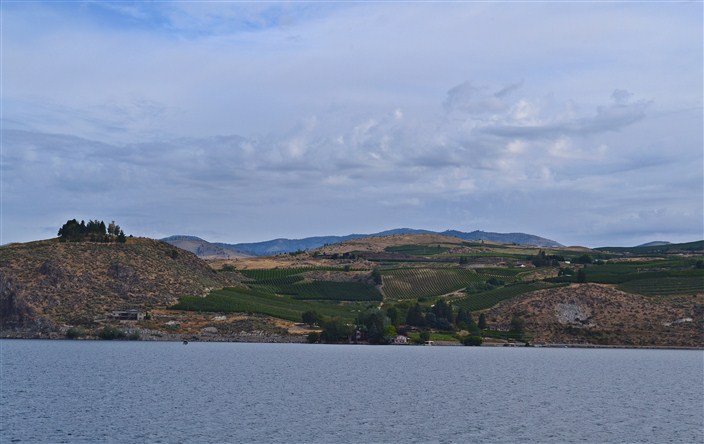 (Rolling hills near the town of Chelan)
| | | | |
| --- | --- | --- | --- |
| Victoria, British Columbia - Part Two The Butchart Gardens | | | |
Written by Greg Prohl
Friday, 22 July 2016 13:45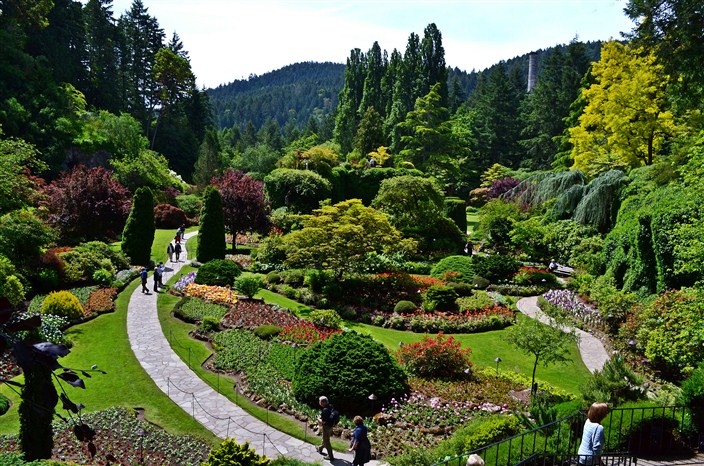 (The Sunken Garden seen from overlook)
If you're visiting Victoria, whether for a long stay or a short one, the Butchart Gardens are pretty much unavoidable. Not that you would want to avoid them. The Gardens are virtually synonymous with the city, far and away the most popular attraction in the area, receiving close to a million visitors per year, and for good reason. Butchart is one of those rare tourist magnets that actually lives up to the hype. So, yes, it has to be said, if there's one place you don't want to miss in Victoria, it's the Butchart Gardens.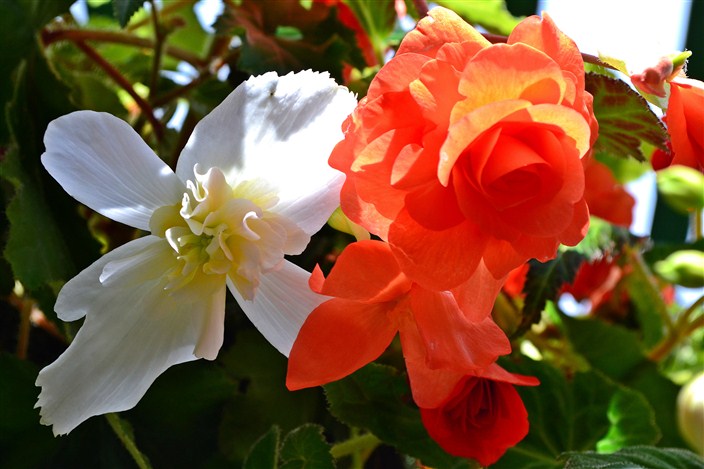 (Fuchsias)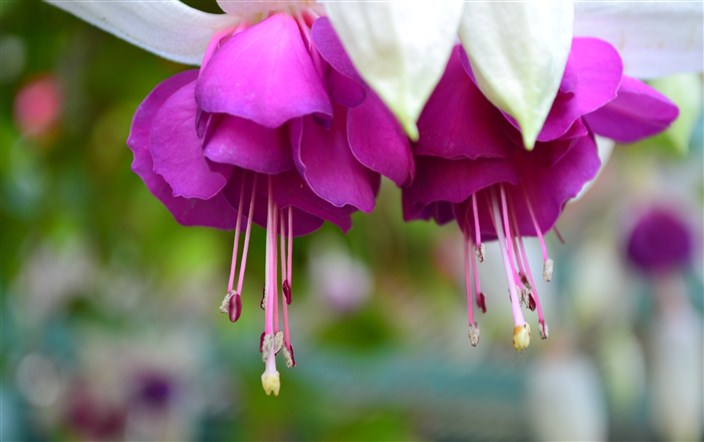 (More fuchsias)
<<

Start

<

Prev

1

2 3 4 5 6 7 8 9 10 Next > End >>


Page 1 of 34