Written by Guest Articles
Tuesday, 04 August 2015 07:03
Hiking Near London
The people that tend to visit London are typically those that love city life, and those that crave outdoor adventures tend to show more interest in Northern England and the Scottish Highlands, where you can find some of the most beautiful hiking trails in the world. But within the capital, the best that an outdoors enthusiast can hope for is a bike tour along the River Thames that weaves through the inner workings of the city.
In fact, London is actually very bike-friendly and has many bike tour operators throughout the city, with several national cycle paths that let visitors explore the Greater London area. There's even a major cycle route that runs through Gatwick Airport, which was developed along with the extensive onsite parking options that has increased the airport's overall bike accessibility.
Evidently, London is an excellent destination for cyclists, but there are plenty of hiking routes surrounding the city that hikers can easily get to by train or bus. If you happen to be in London and are itching to escape the urban jungle, here are London's closest hiking hot spots:
Cotswold Way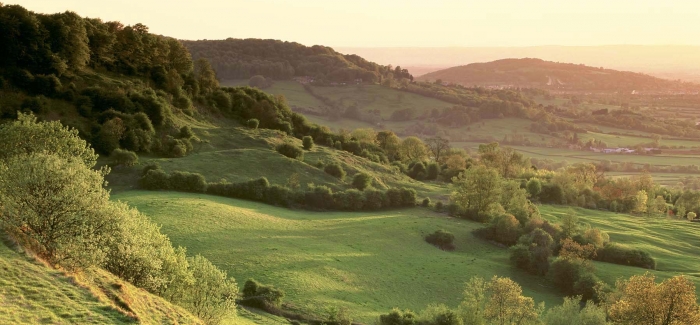 | | | | |
| --- | --- | --- | --- |
| The Canadian Rockies – Part Two Banff | | | |
Written by Greg Prohl
Wednesday, 01 July 2015 09:31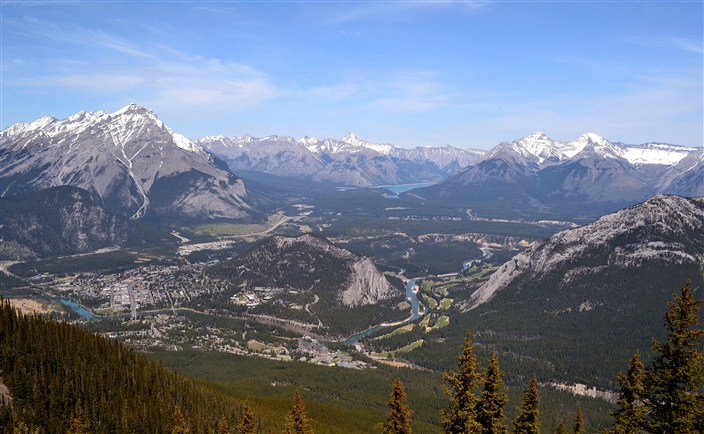 (The town of Banff, left center, and surrounding terrain)
When you say Canadian Rockies, one of the first words which comes to mind is Banff. It doesn't matter whether you're talking about Banff National Park or the town of Banff, either one is synonymous with the Canadian Rockies experience, and for good reason. Blessed by spectacular mountain scenery, abundant year-round sunshine, world-class skiing, and tons of pristine freshwater lakes and rivers for whatever water-based activity you desire, Banff and vicinity simply can't be topped for an outdoor oriented holiday.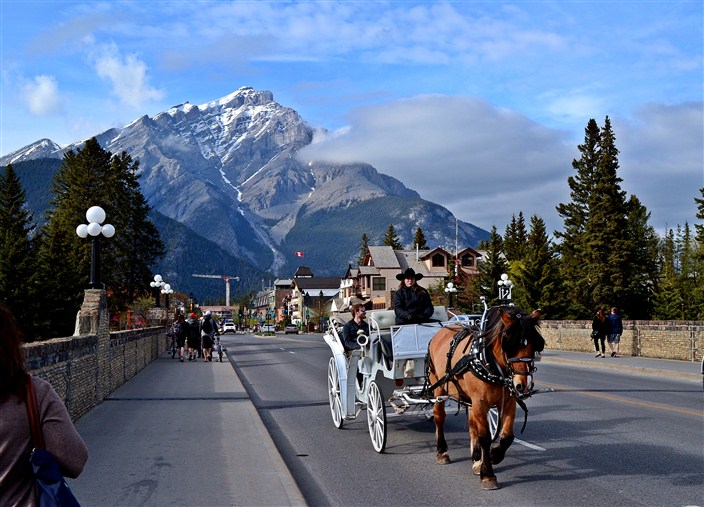 (Banff taxi service)
Our own Banff experience began on the second day of our trip. We arrived in the town of Banff mid-afternoon on a Sunday and encountered large numbers of folks roaming the streets. Well, it is a tourist mecca, after all, and crowds would be expected on a weekend, although it did seem more jammed than I anticipated for early May. So we meandered and gawked and jostled through the shops and got the feel of the place. The real fun began, though, when we finally decided it was time to find a hotel for the night.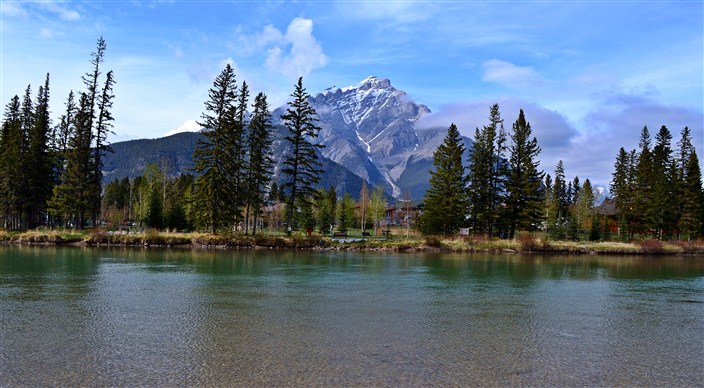 (Bow River flowing through Banff)
| | | | |
| --- | --- | --- | --- |
| The Canadian Rockies – Part One Lake Louise and vicinity | | | |
Written by Greg Prohl
Saturday, 30 May 2015 10:45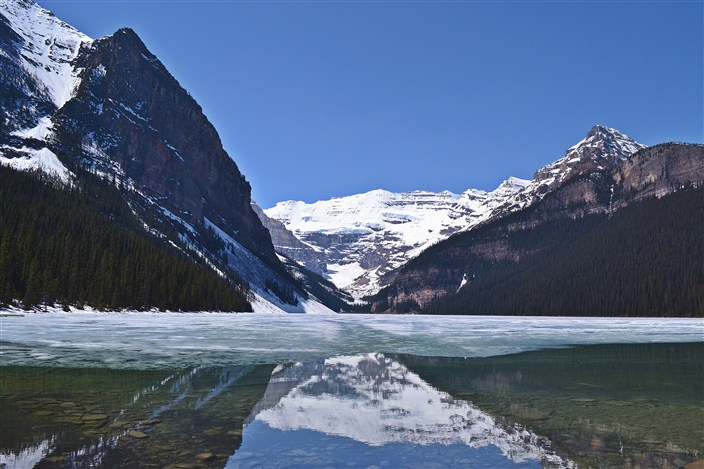 (Beautiful Lake Louise)
For this year's annual Prohltravel road trip, rather than embarking on another All-American variation, we thought we'd change things up and visit our neighbors to the north in Canada, and why not, eh? There's some fine, friendly people up there in the Great White North, not to mention some of the world's most spectacular and abundant mountain scenery in the National Parks of British Columbia and Alberta. Add to that an exchange rate currently in the USA's favor and the decision was easy. They even speak English, so no translations needed. You can also brush up on your French since all the signage is required by federal law to be written in both languages.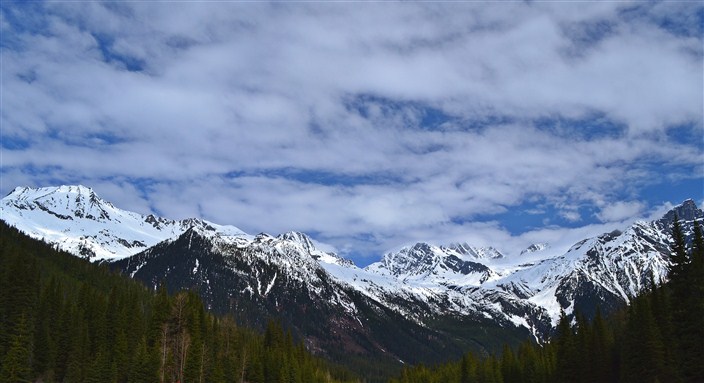 (Top of Rogers Pass in British Columbia)
It's an interesting experience to be an American traveling in Canada. At times it feels so much the same you nearly forget you're in another country. As I said, you've got the English language. Much of the landscape is very similar, just at a higher latitude. There's a lot of the same, ubiquitous chain stores and restaurants you'd find in any American town, i.e. McDonald's, Walmart, etc. (although I never did figure out who this Tim Horton guy is – he's got his name everywhere up there.) All of this can lull you into a comfort zone you're almost unaware of, that is until you see the next road sign. Canada is still the only place I've ever legally driven 110. That's 110 kilometers per hour, of course, not miles per hour. Technically, there are no speed limit signs. They say "maximum" instead.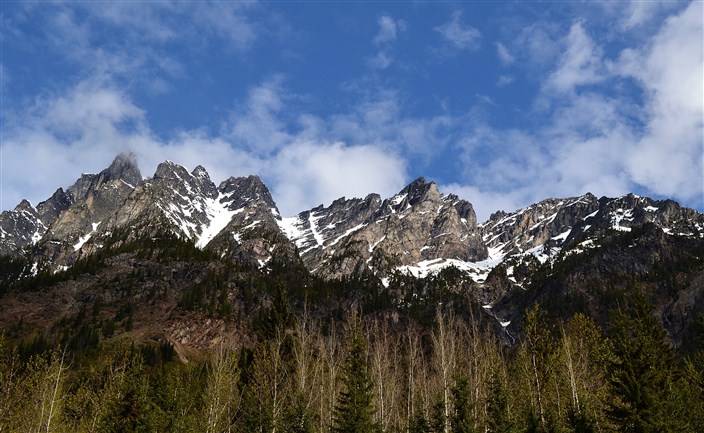 (Mountain scenery along Trans-Canada Highway 1 in B.C)
<<

Start

<

Prev

1

2 3 4 5 6 7 8 9 10 Next > End >>


Page 1 of 30