| | | | |
| --- | --- | --- | --- |
| Skagit Valley Tulip Festival | | | |
Written by Greg Prohl
Wednesday, 15 May 2013 14:06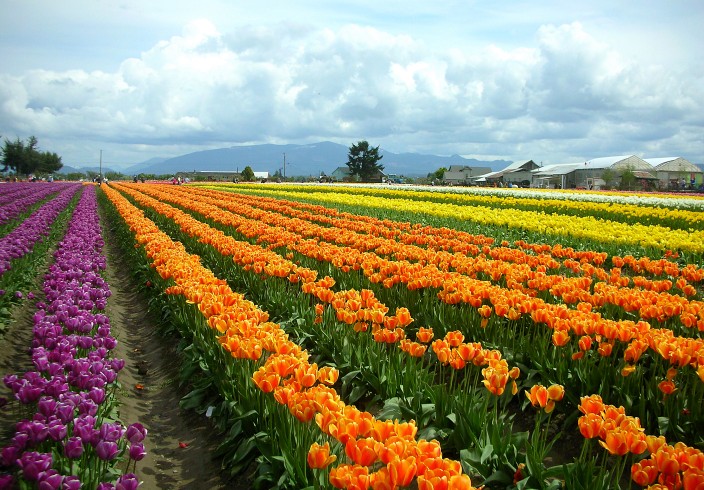 (Tulip fields of Skagit Valley) 
Can't make it over the pond to the Netherlands to check out the spring tulips? Well, here's the next best thing if you're anywhere near Washington state. Located about an hour north of Seattle just off the I-5 corridor, near the small town of Mount Vernon, is the flat and fertile Skagit Valley. Every April this sleepy farming community comes alive and gets stampeded, overrun and generally trampled by hordes of gawking tourists/flower lovers flocking to the tulip fields. On display are a riotous rainbow of brilliant blossoms, a cornucopia of just about every possible color combination you could ever imagine, acres upon acres, row after row marching off into the distance, petals so bright they threaten to burn out your retinas.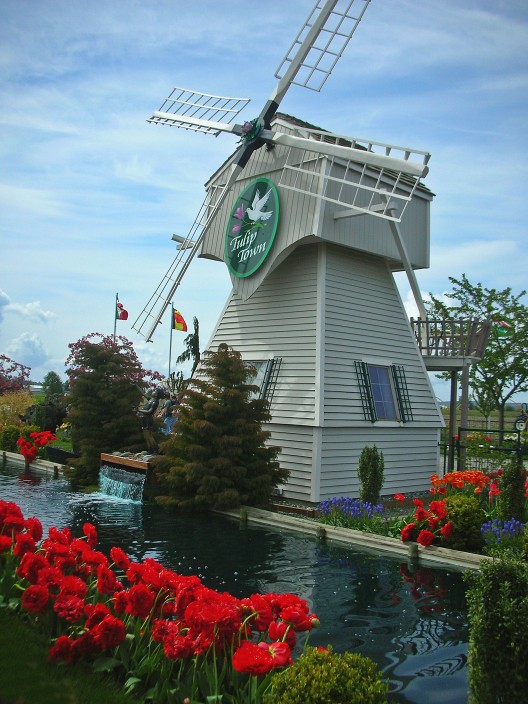 (Entrance to Tulip Town)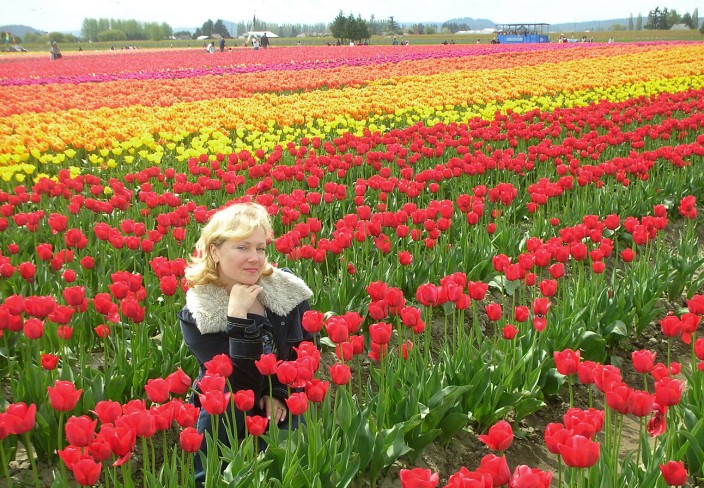 | | | | |
| --- | --- | --- | --- |
| Hiking In Washington Part Three: Cascade Winter Wonderland | | | |
Written by Greg Prohl
Wednesday, 24 April 2013 09:37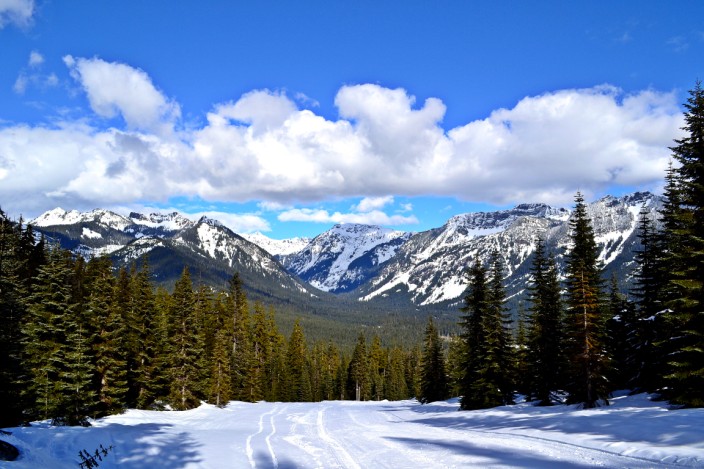 (View from the top)
I've opined previously on these pages about the wonderful proximity of the mountains in this part of the world, and the concurrent abundance of hiking opportunities. The only unfortunate aspect of all this is having the high-country trails buried under several feet of snow for a good portion of the year. Even though the average altitude of the Cascade Mountains is fairly low compared to other mountainous regions of the country such as the Rockies, the snow level in Washington starts and stays at a lower level. Anywhere above 3,000 to 4,000 feet is going to be snow-covered from November until March or April, and naturally most of the best hiking trails are at or above this level.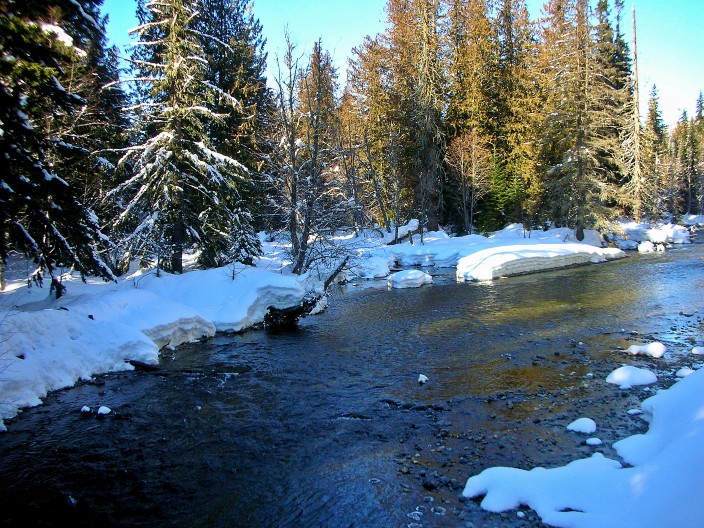 (Snow and stream)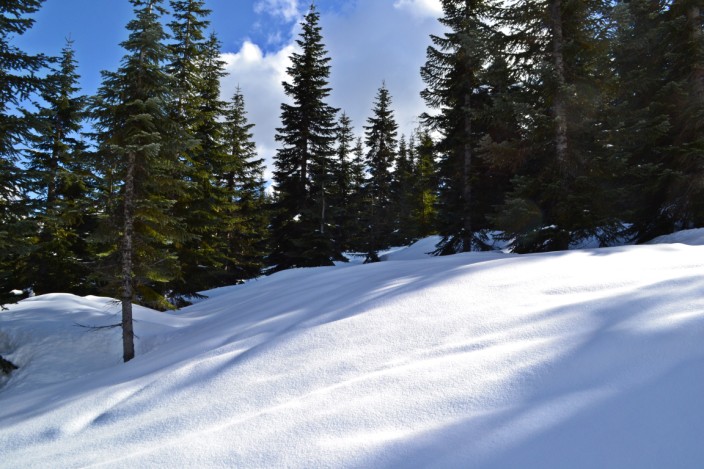 (Virgin snow)
| | | | |
| --- | --- | --- | --- |
| Seattle Part Three: Pike Place Market and the Waterfront | | | |
Written by Greg Prohl
Monday, 01 April 2013 13:00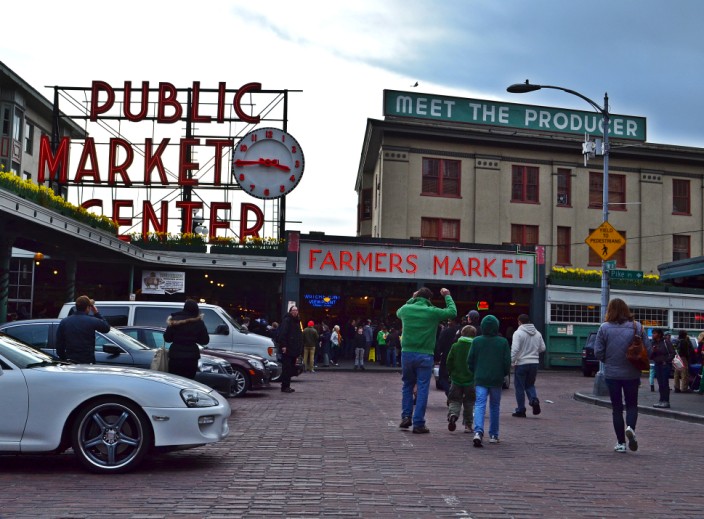 (Pike Place Market)
Seattle's Pike Place Market is one of those iconic spots that, much like the Space Needle,  every first-time visitor to town wants to see and experience for themselves. Sure, it's overrun with hordes of gawking tourists – especially on weekends – and has become far more tourist trap than the erstwhile farmer's market it originally began life as a long, long time ago. But with the right attitude it can still be a lot of fun, a place pulsing with energy and color and noise, a labyrinth of shops and stalls and vendors, street performers of every stripe, one-of-a-kind exhibits, the smells of fresh flowers and fish and foodstuffs both local and from all corners of the globe mingling amidst a gigantic percolating stew of humanity that threatens to boil over at any moment.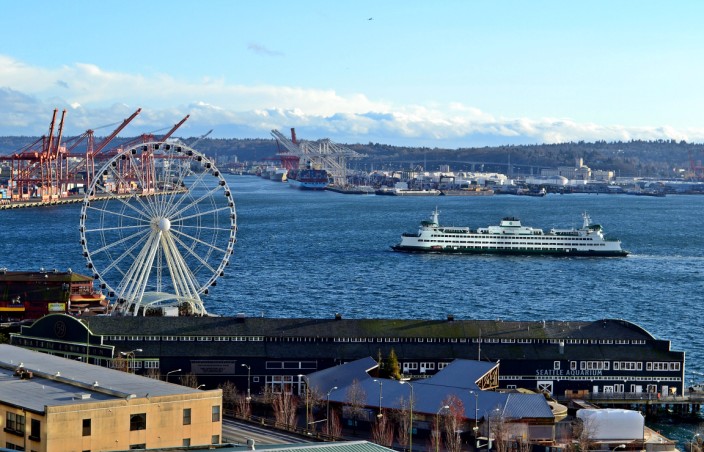 (View of Seattle waterfront from the Market: Aquarium building in foreground, Seattle Great Wheel, and Washington State ferry)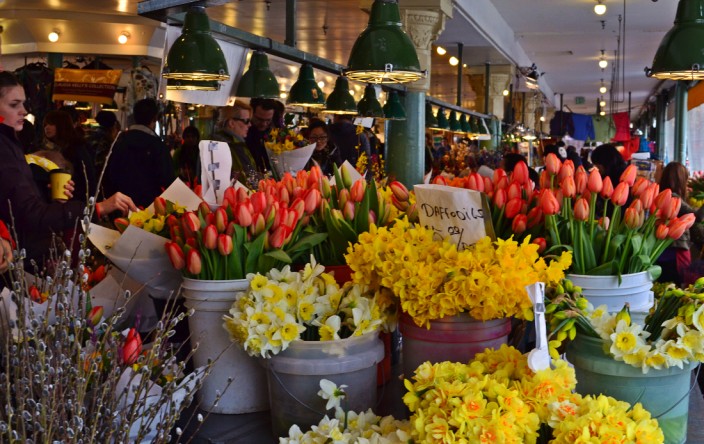 (Fresh flowers in the Market)
<<

Start

<

Prev

1

2 3 4 5 6 7 8 9 10 Next > End >>


Page 1 of 18