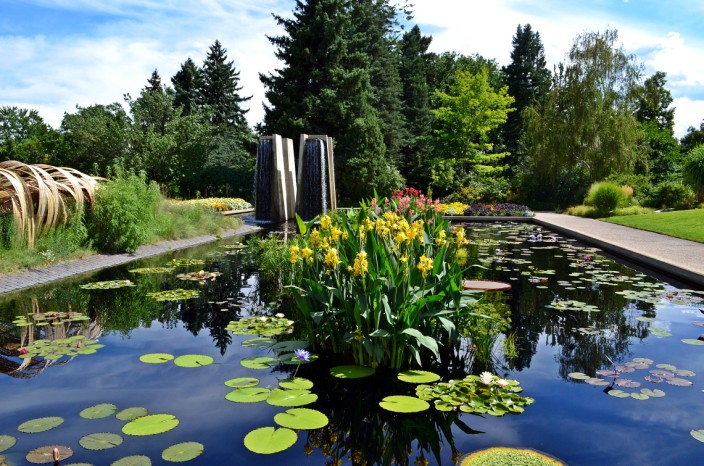 (One of numerous reflecting ponds and pools)
Spring is here and with that comes thoughts of warmer days, blossoms, flowers and gardens, so what better way to kick off the season than to showcase some of nature's finest flora as displayed in the Denver Botanic Gardens? I've raved before about how much my wife and I enjoy seeking out and enjoying botanical gardens wherever we travel, so while in Denver we made sure the local BG was on our list, and we were not disappointed.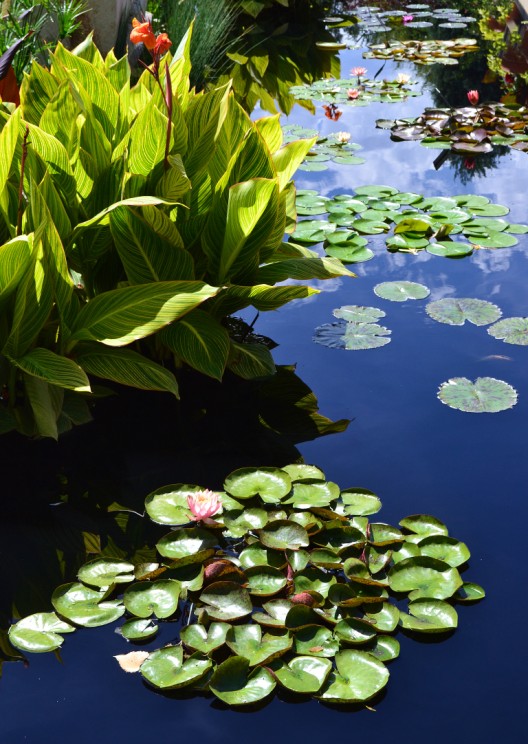 (My attempt at photo homage of a Monet water-lily painting)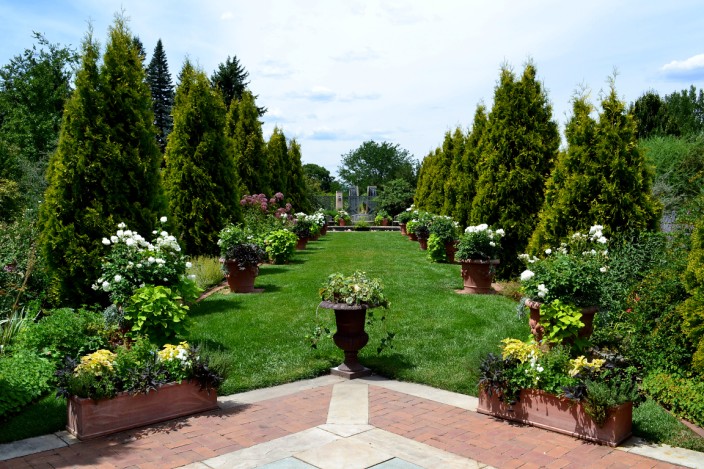 (Into the garden)
The Denver Botanic Gardens are actually comprised of three separate locations, but the main one – and the one we visited – is conveniently located not far from downtown Denver on York Street near Cheesman Park. There are also secondary gardens near Chatfield State Park featuring natural meadowlands and a historic farm and homestead. The third location is at Mt. Goliath on the road to Mt. Evans and has an alpine wildflower garden along hiking trails.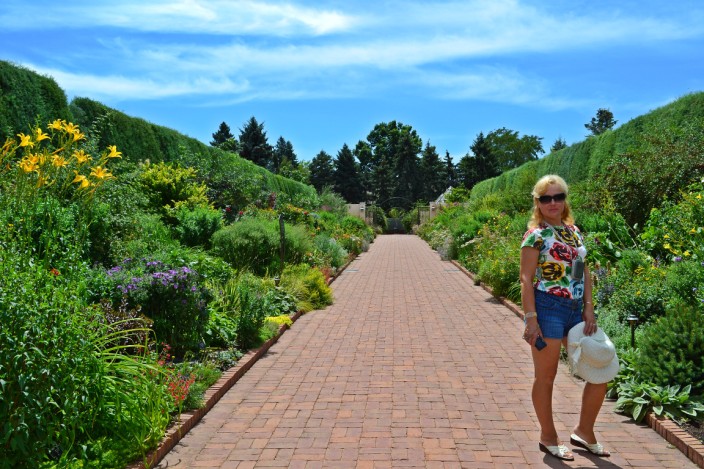 (Near the entrance)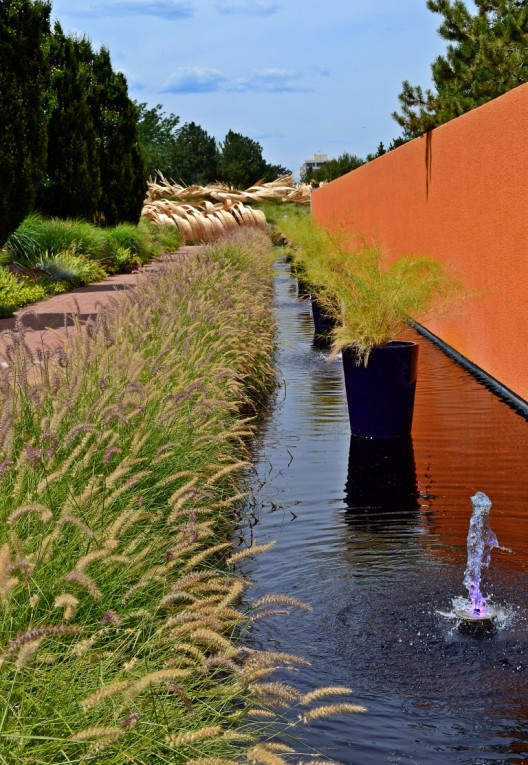 (I love the way they use water throughout the gardens)
As well as being a place any plant and greenery loving visitor to the city won't want to miss, Denver Botanic Garden is also a fabulous spot for a photographer to capture any number of diverse and exotic subjects. Nearly every step throughout the grounds presents a fresh perspective and a different angle to shoot things from. Of course you don't have to bring a camera to enjoy yourself – in fact, sometimes I think I might actually relax and bask in the beauty more fully if I wasn't constantly looking for that next great shot. The layout and design simply invites wandering and leisurely strolling and that's exactly what we did over several hours on a fabulous sunny day.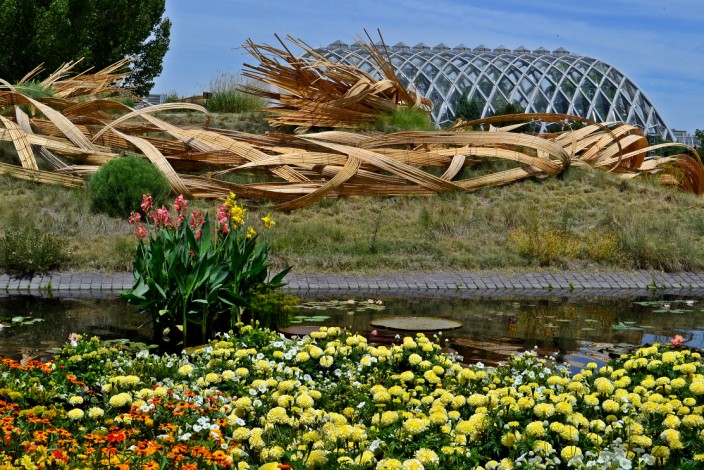 (Some sort of Japanese bamboo sculpture signifying I don't know what, but it looks cool)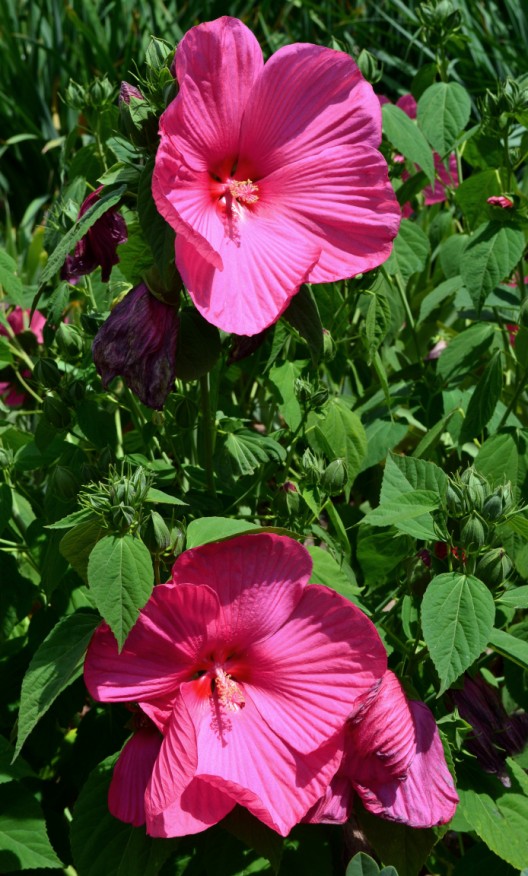 (Ready for your closeup?)
The York Street location covers 23 acres and features a conservatory, several themed gardens, and a sunken amphitheater which hosts concerts in the summer. In fact on the day we visited, they were busy setting up for a wine and beer tasting event that evening with live music and food catered by several high-end eating establishments from around the city.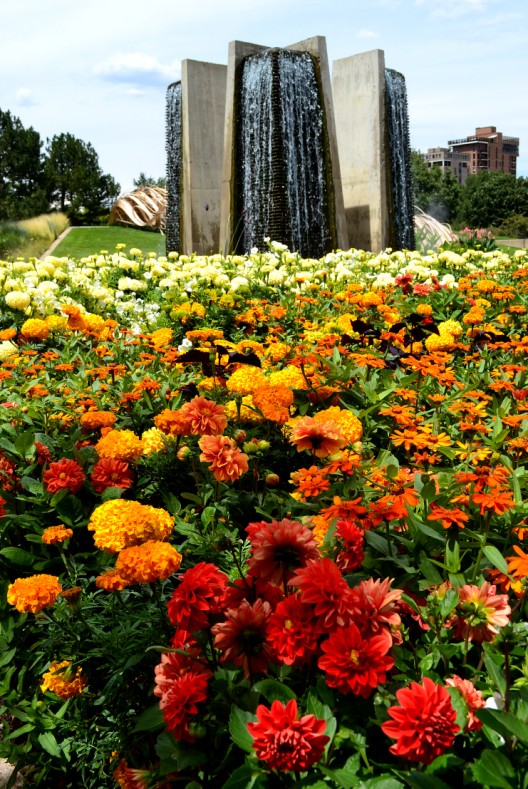 (It's a shower of flowers)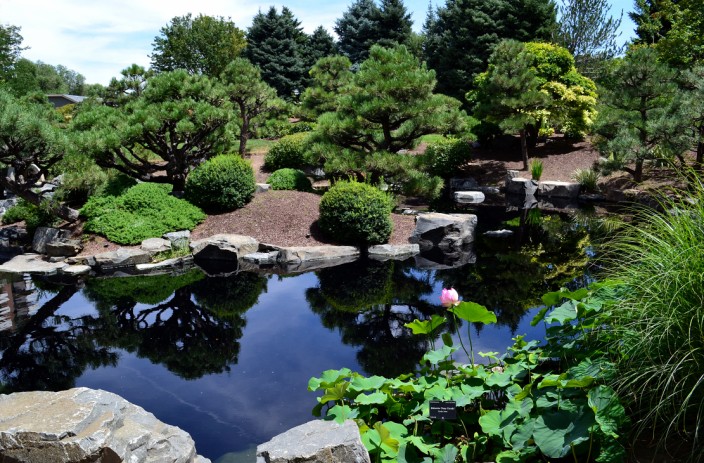 (In the Japanese Garden)
While the garden hosts mostly plants from Colorado and neighboring states, it also includes North America's largest collection of cold temperate climate plants from around the world. There is a special emphasis on drought-resistant or Dryland Mesa type plants from the arid west and Mediterranean areas.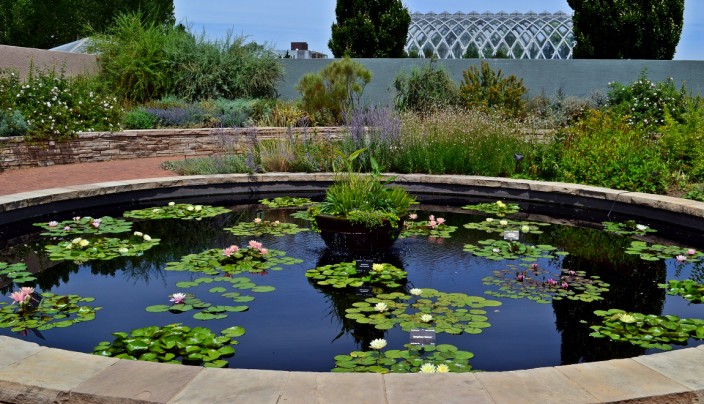 (Love those water lilies)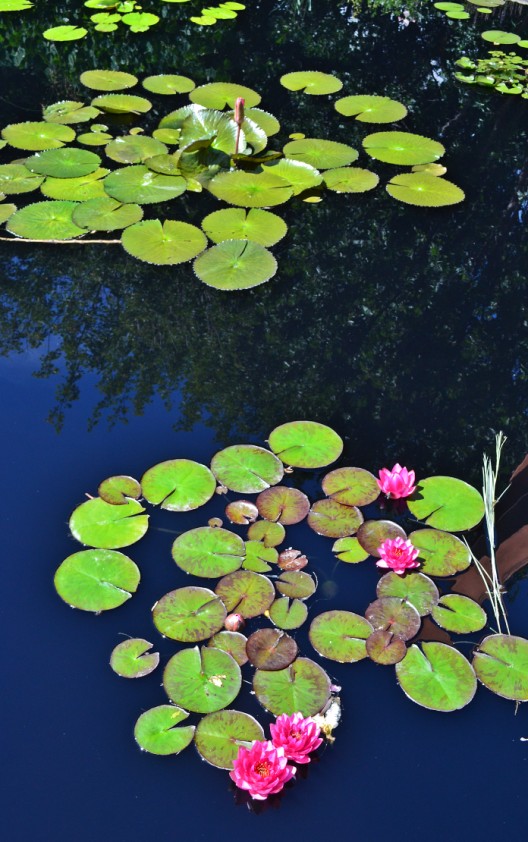 (More lilies)
One of the more interesting – and somewhat ghoulish – facts about the garden is that the York Street location sits atop the old Mount Prospect cemetery. Although the majority of bodies were removed as long ago as 1893, bodies continued to be disinterred into the 1950's, with a few more found and removed as recently as 2010 during some park renovations. Sounds like the makings of a Stephen King story to me.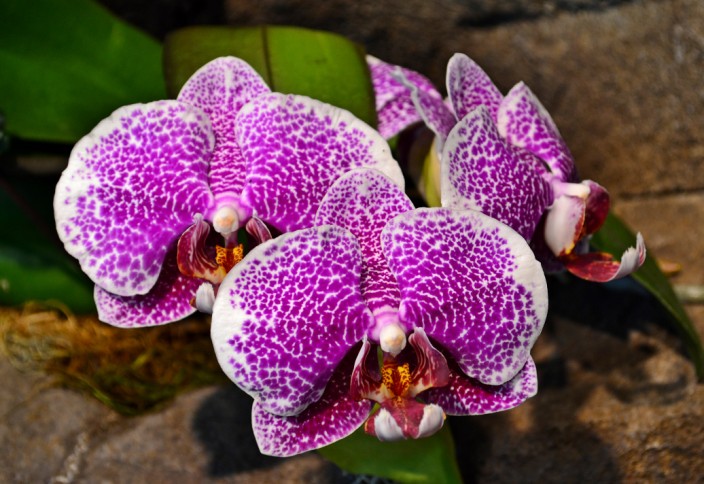 (Strangely beautiful)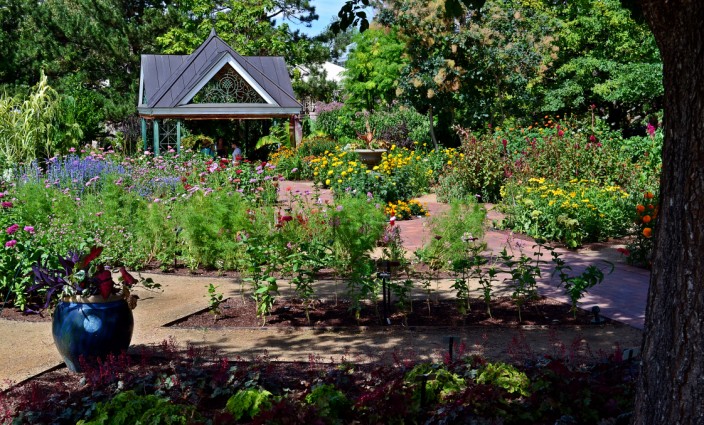 (Sunlight and shade)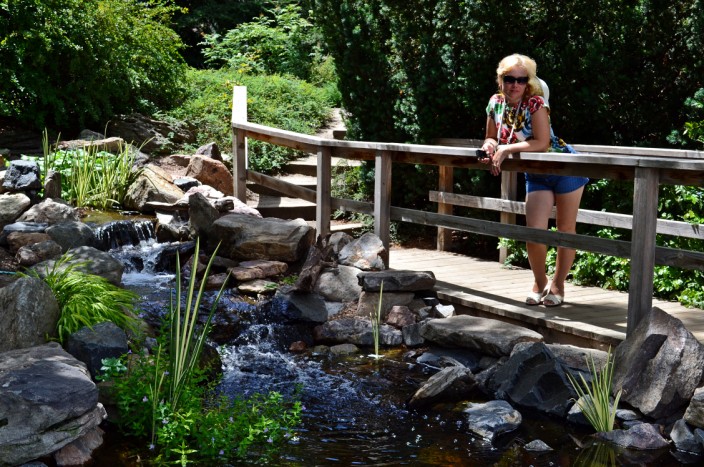 (Anywhere in the garden is a lovely spot to spend the day)
Ghosts notwithstanding, a trip to Denver Botanic Garden is sure to delight. Of course we went during the day in bright, ninety degree sunshine. Nighttime visits are at your own discretion!